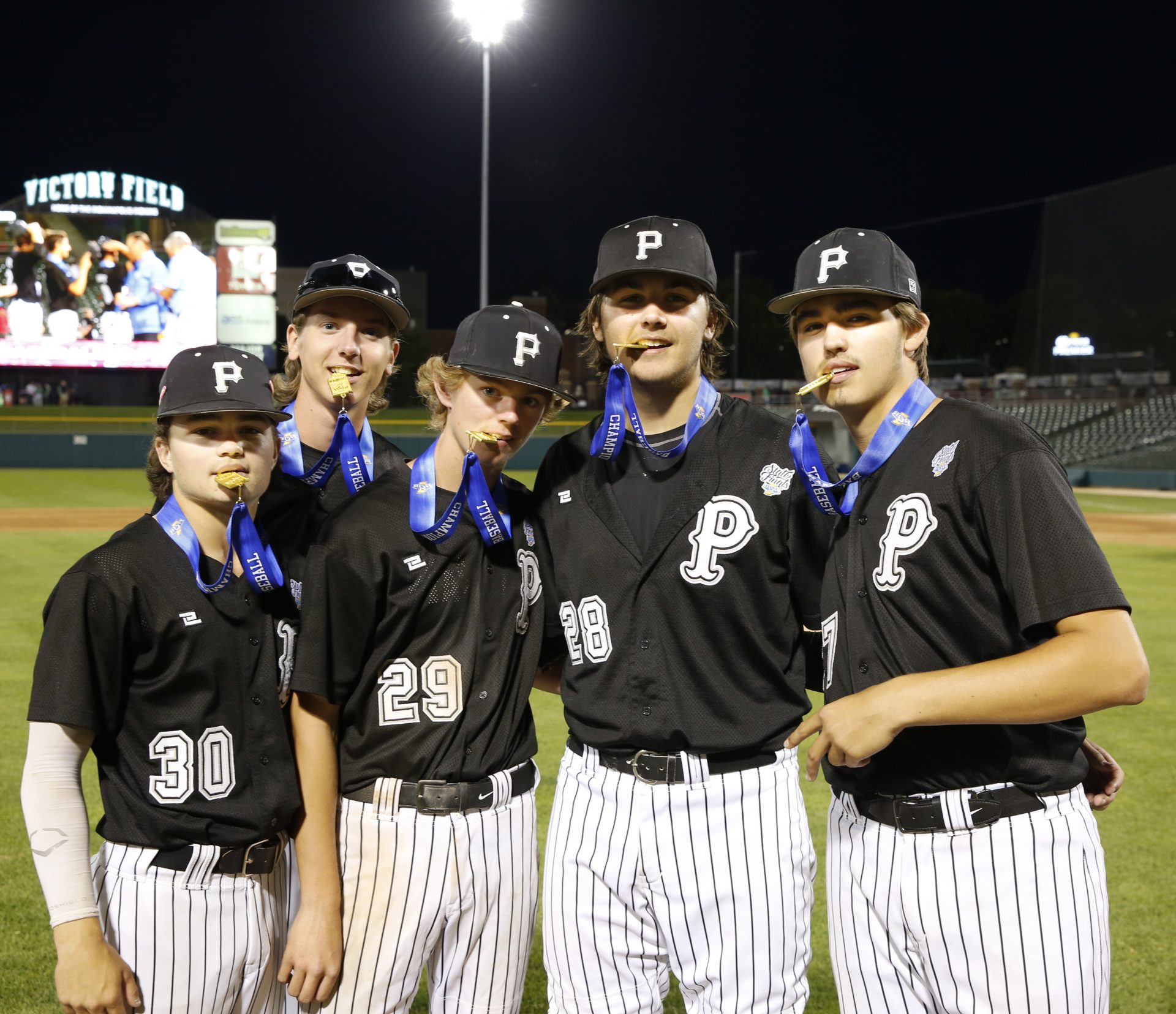 The Penn Baseball Team is looking to defend its state title this upcoming season. The Kingsmen won the state championship last year, and look to do the same once again. The Kingsmen bring back several star players, including Notre Dame commit RJ Comartie.
Comartie, now a junior, was a part of the winning of the state title last season. He explains the feeling of winning a state title from his personal experience. 
"It was a surreal feeling, just being there on the field with my teammates knowing that for some of them, this would be their last baseball game they ever play in. When we got that final out and just dog piled around the front of the mound, it was just an amazing feeling to know that we could get the job done," Comartie said.
Comartie says he's excited about the upcoming season.
"I think with the talent and team chemistry we have coming off of this past season, we have a high likelihood of winning the state title again," Comartie said.
Comratie has been working hard in the off season to continue to get better for the team this season. With many practices a week, he has been accomplishing his personal goals for the betterment of the team. He says he focused on certain aspects of his game that he felt needed to be improved. 
"My personal goals for this year are to be better than I was last year and to win another ring. Improving my game is something that I take pride in and just growing with the game is something that has helped me be successful and I hope that continues," Comartie said.
Joe Trenery is another big name on the Penn Baseball Squad. He will also be a junior this upcoming season, and competed last year on the state winning team. Trenery talked about Comratie's leadership on the field. 
"He's a voice on the field. Helped control the pace of the game with a mound visit. Really good with the younger guys when they are asking for guidance. He's going to be a huge piece for us at the corner this year," Trenery said. 
Comratie is known for being very helpful and open with the younger players within the program. Hunter Steenbeck is a young member of the Penn baseball program, and says Comartie has helped him succeed. 
"Last year he seemed to help a lot of us younger kids with correcting our form, and how we were supposed to do all the drills. He was social with all the younger plates in the program," Steenbeck said.
The Kingsmen kick off the 2023 season on March 28 against LaPorte High School.