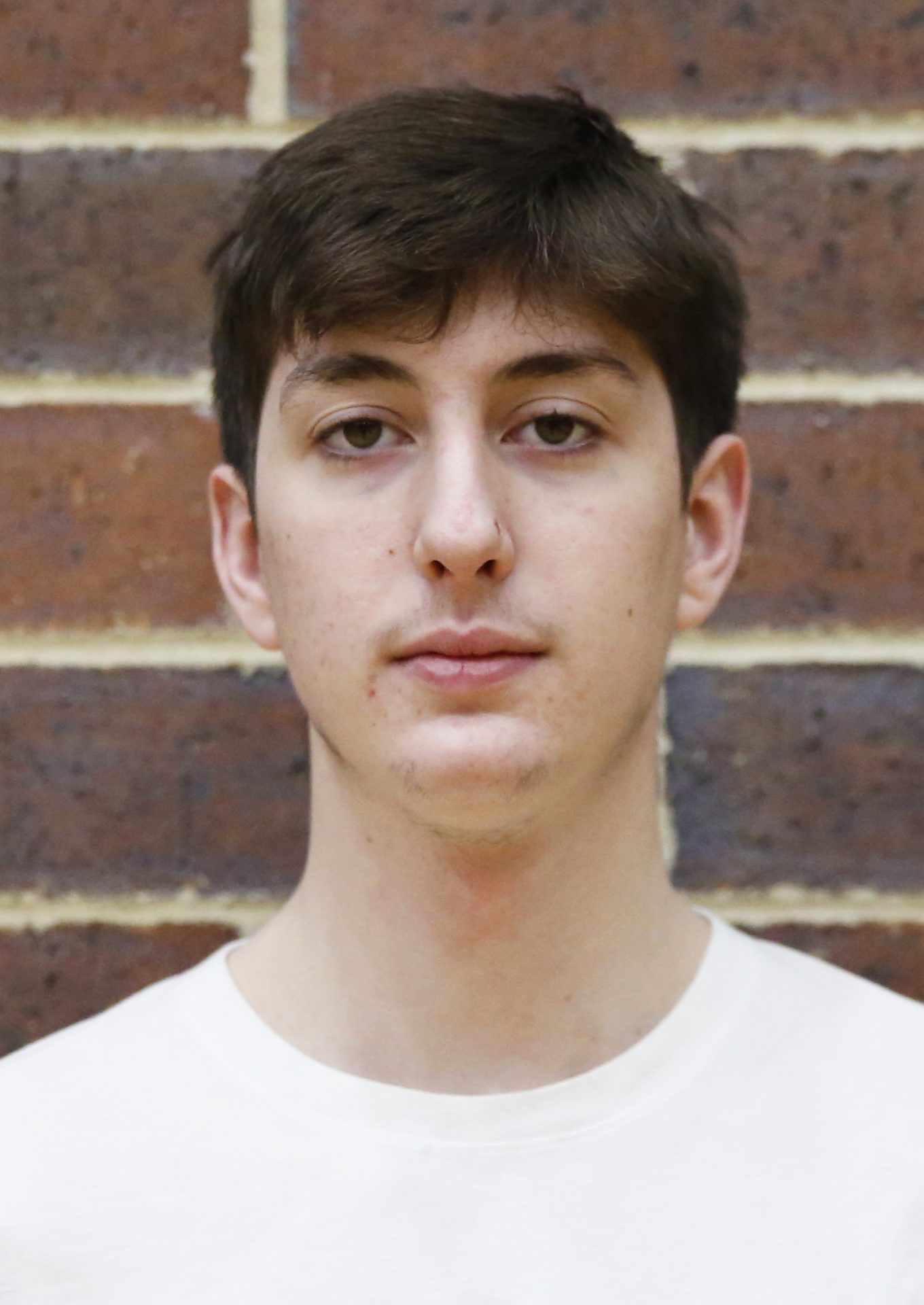 Name: Dylan Derda
Sport: Basketball
Instagram Handle: @dylanderda23
What is the most important lesson you have learned through athletics?: The most important lesson I have probably learned is to keep your teammates close and never let anything get in the way of you and your team. 
What are your pre-game rituals?: My pre-game rituals are driving to school listening to my favorite artist to hype me up, Montana of 300, then stretch out and get some quick shots up.
Who is a player you look up to, and why?: A player I look up to greatly is Michael Jordan. Michael Jordan has always been in my life and I personally think he is the greatest basketball player, he just was so good at what he did and it makes me want to be great.
What do you love about representing Penn High School?: I love representing Penn High School because it's where I am almost every single day. It's my school. I want everyone that we play against to know what we are capable of and what we can do.
What traits do you love in a team leader?: Traits I look for in a leader are number one, leadership. The team leader has to know how to bring his or her team up when maybe they are losing or not doing great as a team. Also a good team leader needs to be supportive and not bash their teammates if something isn't going the way the team expected. 
What advice would you give a freshman about Penn Athletics?: My advice to a freshman about Penn Athletics is that it is serious. You need to be ready to go out and compete in whatever sport you are doing and compete to your best ability. 
What is your favorite sports movie, why?: My favorite sports movie has to be the first "Space Jam." This movie taught me a lot about basketball even though it's a sort of animated old movie, I still learned a lot about competing and sports in general. 
What is your favorite pig out food?: My favorite pig-out food has to be the Hibachi Grill from Soho, the steak and shrimp with veggies and fried rice just goes crazy. 
What do you love about your sport?: My favorite thing about playing basketball is the team and getting to play my favorite sport with the best teammates and the best coaching staff. It's a great environment that I love to be in. 
If you could have lunch with any living person, who would it be, and what would you talk about?: If I could have lunch with any living person, it would be Michael Jordan. I would ask him how he became so good at basketball and what I can do to be great.