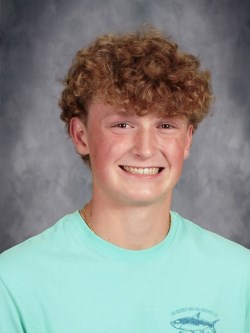 Daniel Morton is a Penn Baseball Player.
What are your goals for this upcoming season?: Make the Varsity team.
What have you done to improve during the off-season?: I went to to all the practices in summer, played travel ball and lifted weights.
Why are you so passionate about playing baseball?: I played when I was younger, and I've always liked it since.
What were some struggles last season that you have worked to overcome?: I broke the growth plate in my elbow and was not able to throw for the entire season. I could only be a designated hitter. I could play the field in summer ball but that's it. 
What was your mindset dealing with the injury?: After the injury, my thoughts were all in for the high school season, and whether or not I would throw. It was before tryouts, and I was a little bit scared whether the coaches were going to look at me the same. I was able to DH though most of the season.
What do you appreciate about the coaching staff: I love the coaching staff. They build strong relationships with players.
How are you going to help the team?: Do my best to make the most of the opportunities that the coaches give me.
What are you most excited about this upcoming season?: To get to know the guys and grow my relationship with the coaches.
What match-up are you excited about this season?: I'm most excited about playing Mishawaka. At Penn, Mishawaka is our main rival school and last year we (the Freshmen Team) went 2-2 against them, so I'm excited to play them.