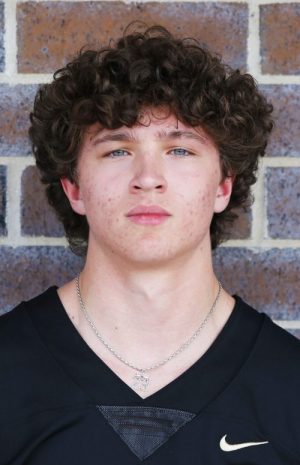 The Penn Junior Varsity Football Team rolled to a 40-12 victory against Hammond Morton.
Kenny Welsh started off the game with a 10-yard TD run to give Kingsmen the lead.
Aditya Yarlagadda dimed a 27-yard TD pass to Carson Bays on fourth-and-11 to end the first quarter.
Harry Babigumira trucked into the end zone for a two-yard TD.
Colden Hernandez bolted into the end zone on back to back drives (30-yard run & 59-yard run).
Penn's defense locked up Hammond Morton and recorded eight tackles for loss.
Caden Klatt and Joey DePalma recovered fumbles to put the offense back on the field.
Brandon Termont finished the game with a 70-yard Pick-Six.