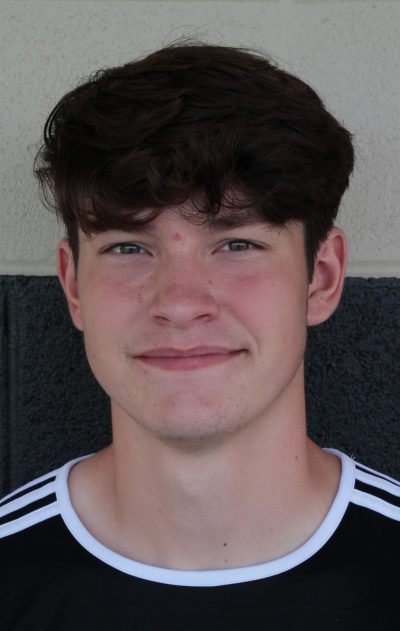 What is the most important lesson you've learned through athletics?: The most important thing I have learned from athletics is how to problem solve on the spot and also how to function as a team member in order to succeed.
What are your pre-game rituals?: Before every game I like to ask the team how they are feeling and if they have any predictions for the game then I listen to my warmup playlist that gets me in the mindset to play.
Who is a player you look up to, and why?: I look up to Kevin DeBruyne because of his mindset and how strong of a playmaker he is. He typically sees things that other players don't, which inspires me.
What do you love about representing Penn High School?: I love representing Penn because of the coaching staff, they keep the team physically and mentally fit for our opponent which makes us a better team.
What traits do you love in a team leader?: A team leader should be able to communicate effectively with their team and be able to keep their cool in the heat of the moment and not be selfish while playing.
What advice would you give a freshman about Penn Athletics?: I would recommend them to take their athletics seriously and be open to all types of criticism because the staff is just trying to make you a better player.
What is your favorite sports movie, and why?: My favorite sports movie would probably be "Bend it Like Beckham" because I like the story and how it shows how soccer/football isn't just a sport for men. It's for anyone that wants to play and the film really breaks the stigma which I love.
What is your favorite food?: My favorite food is definitely chicken wings.
What do you love about your sport?: I love that no game is the same and every player brings their own unique perspective and style to the game.
If you could hang out with any living person, who would it be and what would you talk about?: I would probably want to have lunch with Lionel Messi and I would want to learn about his work ethic and how he stays in such tip top shape.