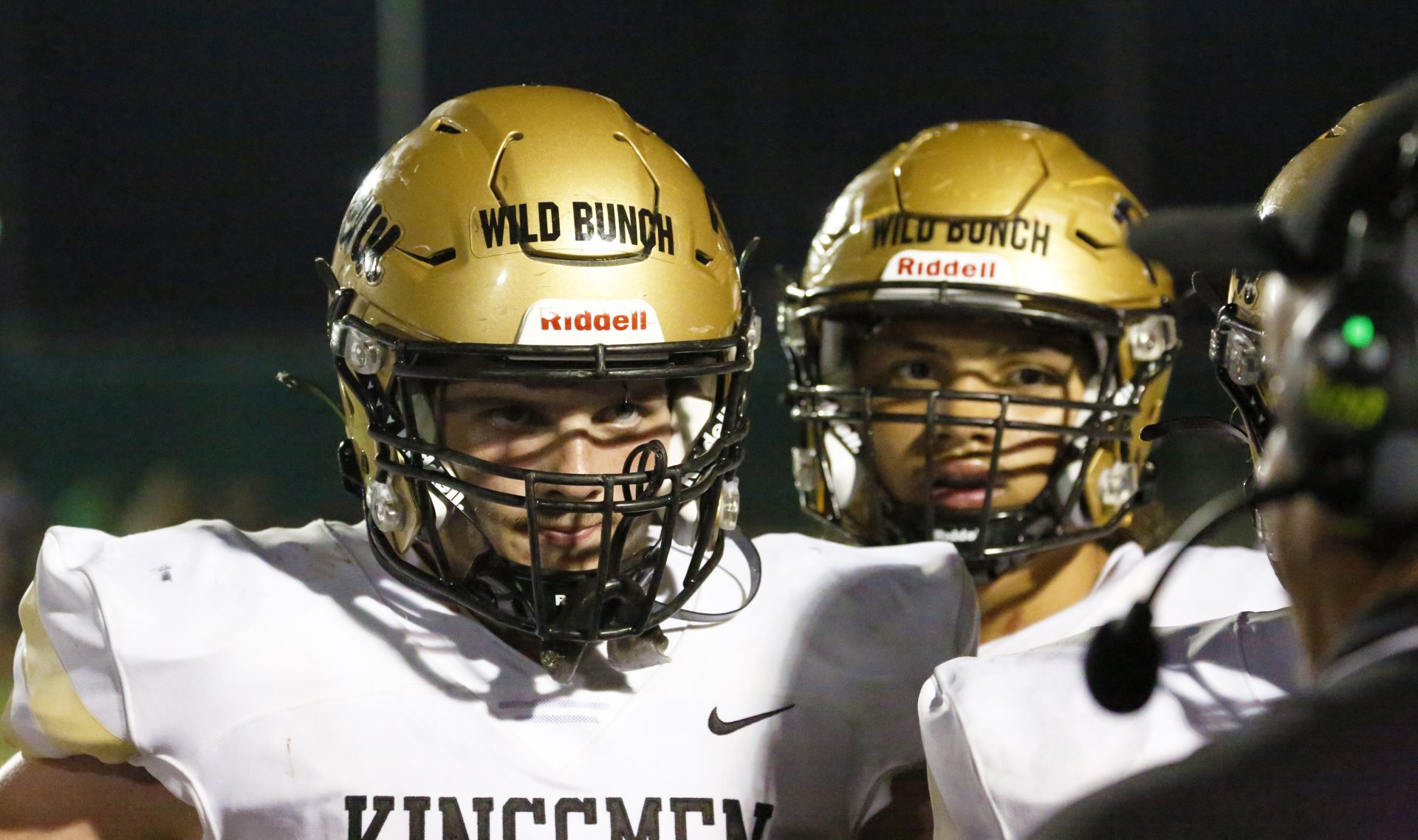 The Penn Kingsmen dominated the Marian Knights, 35-0, in Northern Indiana Conference action on Friday, Sept. 24.
Alec Hardrict scored three rushing TDs and turned a screen pass into a 61-yard TD.
Penn's defense boasts 10 consecutive quarters without allowing a touchdown.
Highlights:
Penn RB Alec Hardrict had a monster game, recording 4 TDs, 103 yards rushing and 61 yards receiving.
Penn RB Zach Lane recorded 101 yards on 12 carries and scored 1 TD.
Penn QB Ryne Buckley completed 6 of his 9 passes for 98 yards.
The Penn Defense punished Marian: Wally Kennach recovered a fumble, Hunter Mrozinski recovered a fumble, Seth Jankowski ripped off an interception, and Sam Sullivan had a QB sack.