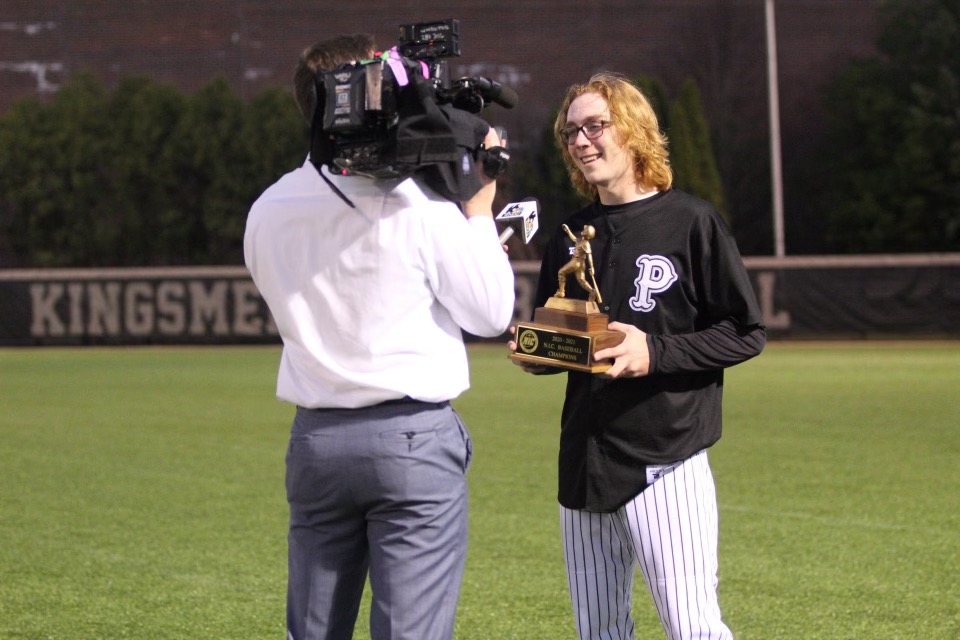 Last season, standout pitcher Ben Gregory led Penn baseball to a conference championship. He also won Conference MVP along the way.
Is there a certain player, in the MLB or otherwise, that you would compare yourself to?: I would probably compare myself to a pitcher like Jake Arrieta. I throw a lot of the same pitches as him, and I've even used how he throws certain pitches and started throwing my pitches like he does. We have a very similar pitching style.
What has your favorite part about playing baseball at Penn been so far?: My favorite part about playing baseball at Penn so far has been how team-oriented everything is. Every practice, every workout, we are always together as a team and everyone is required to come, no matter the age or position.
What pre-game rituals do you have?: Before every start, I go to Subway and get a 6″ chicken teriyaki sandwich on wheat bread with provolone cheese, lettuce, tomato, green pepper, and sweet onion sauce.
What is the best restaurant to hit after a big game?:  My favorite restaurant, and the one that me and my dad always go to after big games, is Raising Cane's.
What is your favorite baseball movie?: The Sandlot.
Who is your favorite teacher at Penn and why?: My favorite teacher that I've had at Penn is probably Mr. Bowers, who I had for A.P. U.S. History. He made class enjoyable and prepared us well for all of our tests.
Who is your favorite college sports team?: Michigan State. I've grown up as a fan of theirs because my dad graduated from there.
What activities do you take on in your free time?: I love to fish, fly my drone, and lift.
What is your favorite pitch to throw?: Probably my fastball. I like throwing it high in the zone and blowing it by the hitter.
Is there another sport you wish that you were better at or kept playing?: I wish I had stuck to playing basketball because at the time I last played I was 5-4. Now, at 6-3 and being able to dunk, I think I would be pretty good if I had kept up with my in-game skills.