Football: Ryan Whiteman supplies the power for the Kingsmen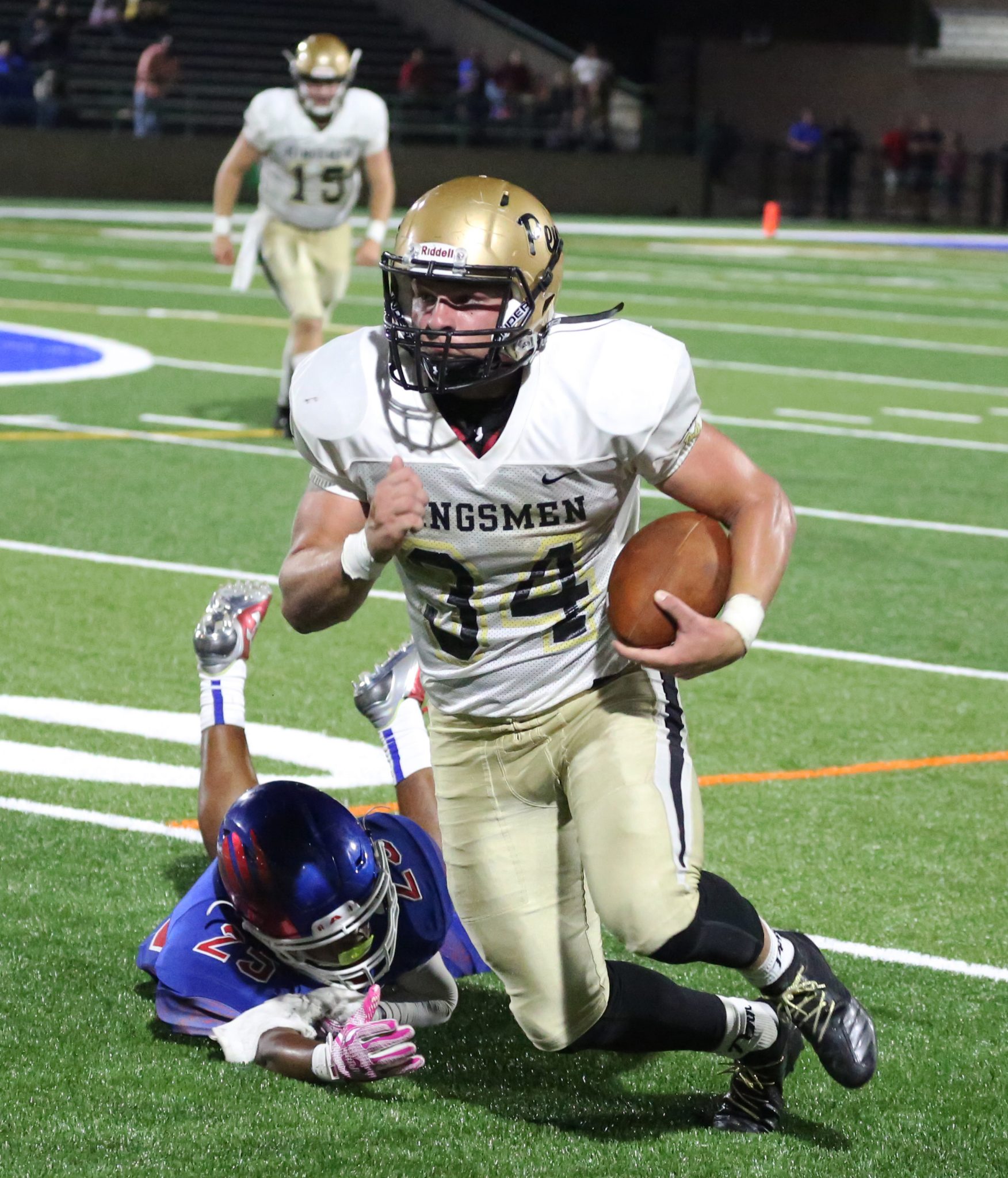 Running back Ryan Whiteman has been a force for the Penn Kingsmen all year.
It was love at first hit for Whiteman, who is a 5-foot-10, 205-pound bruising senior.
"It all started my fourth grade year in Rocket Football," Whiteman said. "I was just trying it out, but instantly fell in love. I haven't stopped (playing) since."
Whiteman is a force to be reckoned with on the gridiron, pulling inspiration from NFL star Leonard Fournette.
When Whiteman is not playing or practicing football, he tries to be a student of the game.
"I'd say I watch film for about one hour per week to study my opponents," Whiteman said. "I also always make it a priority to watch Sunday and Monday night games."
Even his own defense has trouble with Whiteman, who punishes enemy defenders with his physical style of play.
"Whiteman is a very powerful runner and helps the whole defense get better while trying to stop him," Drew Schneider, a senior safety for the Penn Kingsmen, said about Whiteman's ability.
Whiteman has had plenty of great memories as the Kingsmen's running back, "My junior year against Merrillville, the game was 0-0 in the third quarter, and I scored on an 88-yard run and was able to secure the lead. That would have to be my best memory with Penn Football."
With the Kingsmen hot as of late, Whitemen hopes to help lead the team to back-to-back State Championship appearances.