Dorian Clayton: Maximizing Speed for Success on the Field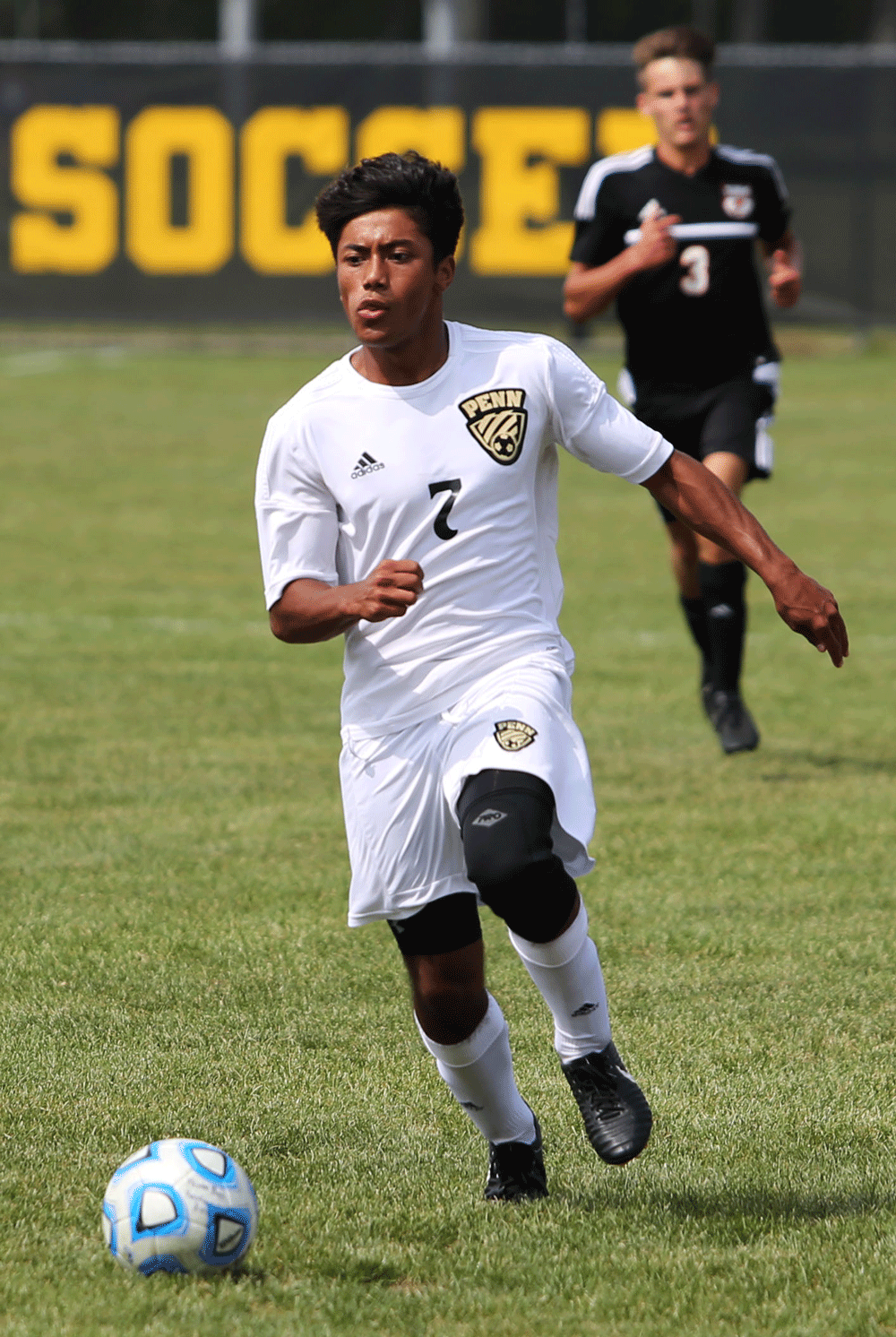 Penn High School's Dorian Clayton is a nightmare on the soccer field for opposing defenders.
Clayton is one of 15 seniors on the Penn soccer team for the 2018-2019 season but that doesn't stop him from stepping up as a leader on the team.
"I've been being more vocal than I have been in past years and trying to get guys pumped up before the games." Clayton said. "I'm kinda like the hype man on the team trying to get guys ready to go."
Clayton has been dominant so far this season for Penn. Clayton has honed in and maximized his quickness for his final season at Penn and uses that as a weapon on the field. "I workout to try to be the best athlete I can be and work on my technical skills so I can handle the ball." Clayton said
Clayton also tries to emulate his game off of Kylian Embappé of the French National Team. "I like how fast he is on the field and I try to beat defenders like he does with my speed." Clayton said.
Jacob Eshowsky is a centerback on the Penn soccer team and often goes head-to-head with Clayton in practice.
"Dorian is extremely fast and knows how to run in between the centerbacks," Eshowsky said. "If a midfielder can play him a ball on the ground, it's almost guaranteed to be a shot on goal."
With this being Clayton's final year of soccer at Penn, he's finally able to see all of his hard work pay off on the field.
"Starting from freshman year and seeing all the work you put in pay off in the season is really special," Clayton said.
With all the hard work Clayton has put in in practices and workouts he's in for a special season to cap off his four year career for Penn soccer.