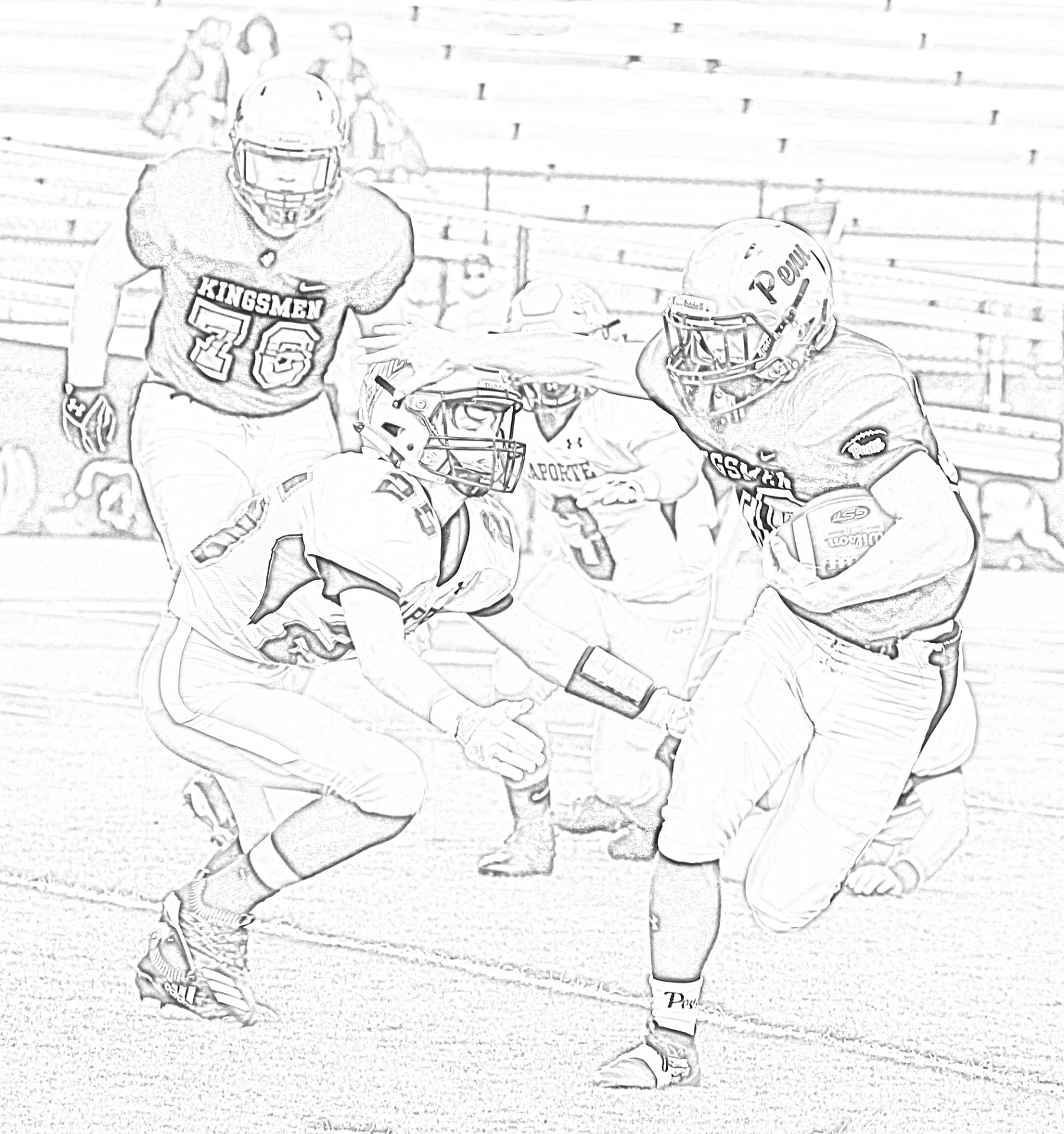 Penn rounds out homecoming week this Friday, Sept. 25, with a game against the undefeated Marian Knights. Kickoff is set for 7 p.m.
Marian (No. 2 Class 3-A) is coming off a strong performance on the road against South Bend Adams, as the Knights won 35-13. Penn, on the other hand, is looking to bounce back after a last-second loss against conference foe Elkhart.
The Penn-Marian game is sold out, but will be LiveStreamed on the Penn Pennant YouTube Channel: https://www.youtube.com/c/PennPennant/live
Although formidable, Marian's passing attack has tapered off the past few games after three straight games with over 100 passer rating as a team. Starting QB, senior Maddix Bogunia, is ranked the No. 33 college prospect in Indiana. His favorite targets have been receivers Jayson Johnson, Greg Atkinson, and Davion Taylor, who all average more 40 yards per game. They will line up against Tye Zahner and Seth Jankowski on the outside most of the night. That duo has combined for a total of 16 plays on the ball this season, forcing 5 turnovers. They will be helped by a strong pass rush, featuring Owen Wiseman, Josiah Williams, and Brendan Arendt, with 5, 5, and 7 pressures this year, respectively.
Marian's running game has been strong as well, posting 143 yards per game and averaging over 5.5 yards per carry this season. Their ground attack is also highlighted by Bogunia, who has accounted for about 64 percent of their total offense this year. The linebacker trio of Zack Messer, Deven Ritchie, and Michael Paquette, Penn's three leading tacklers, will have to play with great assignment discipline if they are going to stop this dangerous rushing attack. Linebacker Ryan Treber returns from injury this week as well.
On the other side of the ball, Penn's offense has struggled at times this year, but has lately shown the ability to be extremely efficient down the stretch in the second half of games in high pressure situations. The team fields a two-headed monster at running back in Kyle Riffel and Alec Hardrict. They each have 50 or more carries and over 200 yards on the season, and have combined to score 5 touchdowns. Defensive end Mitchell Menting anchors Marian's defensive front, leading the team in tackles for loss, with 9, and places third on the team in total solo tackles, behind senior safety Gavin Stefanek with 25 and junior linebacker Setefano Sete with 23. Menting also averages over 1 sack on a team that averages 2.6 per game.
Penn's offensive line will have to get a bigger push up front as Penn has only put up an average of 3.3 yards per carry this year. The line will also have to keep Marian at bay for longer than usual in the pass game. Quarterback Ron Powlus is completing half of his passes through five games. He has an impressive touchdown to interception ratio, at 6 touchdown passes to only 1 interception (which came on a play where there was a miscommunication with the receiver), over that span.
Penn's receivers may be their biggest advantage over Marian. None of Marian's players in the secondary that have recorded a pass breakup or stand taller than 5-11. Penn's starting four receivers are all 6-0-6-3, which could be a matchup nightmare for the Knights. The Knights secondary has forced one turnover over five games.
With Marian riding high, and Penn looking to avenge its loss, this sure-to-be-entertaining game will be decided simply by who puts together the most complete and consistent performance from start to end.