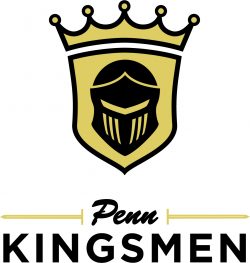 Penn defeated Elkhart, 35-14, in Freshmen Football action on Thursday, Sept. 24, 2020.
Jake Balis scored three touchdowns for the Kingsmen – 2, 6, & 67 yards.
Austin Eysol scored on a 40-yard pass from Nolan McCullough.
Davion Cripe scored on a 30-yard pass from Patrick Anderson.
Christian Kaczynski contributed five extra-point kicks.
Rylan Frazier intercepted a pass for Penn.
The Kingsmen own a 4-0 record.