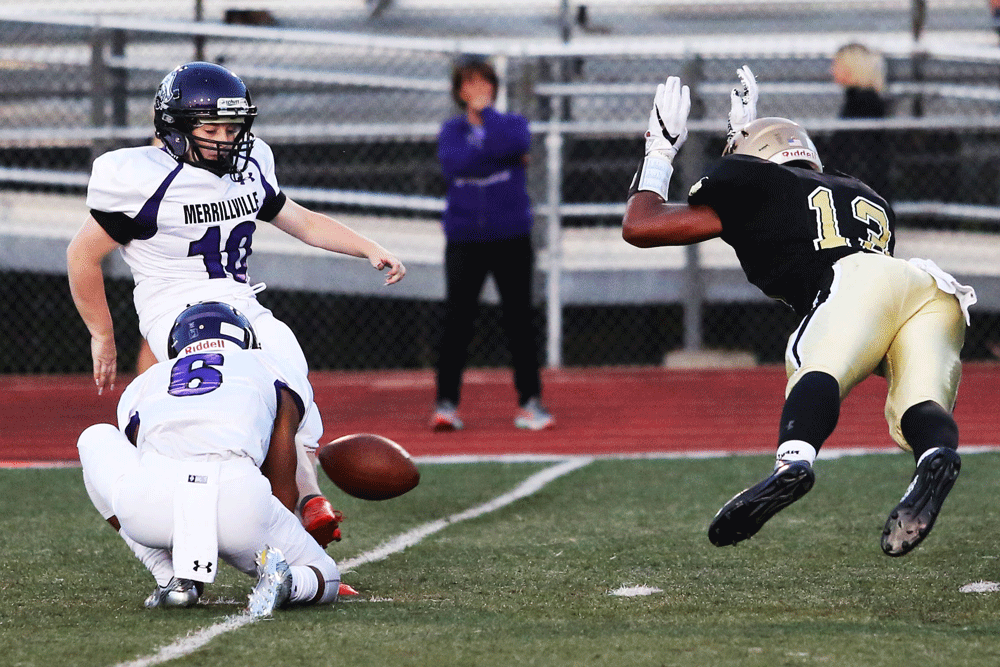 Ryan Whiteman broke loose for an 88-yard touchdown run to spark the Penn Kingsmen to a 7-0 high school football victory against Merrillville on Friday, Aug. 25, at TCU/Freed Field.
Senior defensive back Paul Moala made several key plays for the Kingsmen. Moala made a touchdown-saving tackle late in the second quarter, and then blocked a subsequent field-goal attempt.
Whiteman's breakaway TD broke the scoreless tie. Caden Paquette kicked the PAT, putting the Kingsmen up 7-0 in the third quarter.
In the fourth quarter, the Pirates would have one more chance to send the game into overtime. As they got to the 35-yard line, they passed the ball deep closer to the endzone hoping someone would fall through for them, but again senior safety Paul Moala made sure that they weren't going to score with his leaping interception.
The Kingsmen are now 1-1, and Merrillville falls to 0-2. Penn travels to Michigan to face Brother Rice on Friday, Sept. 1