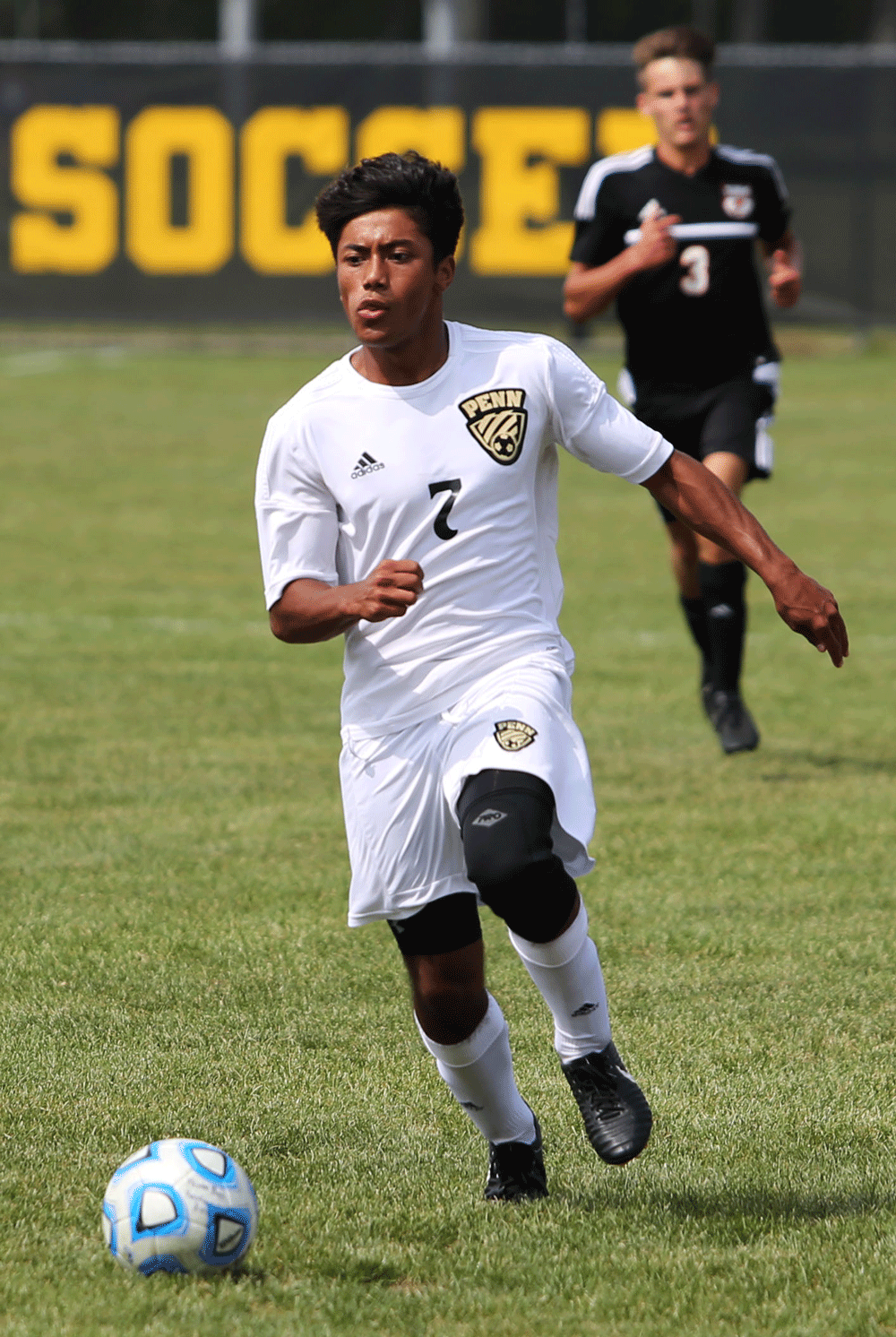 By ATHAN McKENZIE
On Wednesday, August 30th the Penn Boys Soccer took on Elkhart Central at home and battled into extra time before locking up a 2-1 victory.
The Northern Indiana Conference game brought out many Kingsmen supporters as the game is always a close match. For the majority of the first half, the game was fairly even with both teams creating multiple chances.
In the 25th minute, Dorian Clayton scored off of a breakaway to give the Kingsmen a 1-0 lead.
The game continued to be close through the rest of the first half and most of the second. Toward the end of the second half Central managed to sneak in a goal to tie the game up 1-1.
Being a conference game, the match continued into overtime with a pair of seven-minute halves, and then a penalty shootout if the score remained a tie. Both teams retook the field and continued to play very physical wanting to come out with the win.
The first half of overtime the score remained the same with both teams being determined to get the victory, then late in the second half of OT a hand ball in the box by a Central defender lead to a penalty kick being rewarded.
Micah Craig drilled in the game-winning kick from the spot which gave the team a 2-1 lead, and ultimately a well deserved victory.