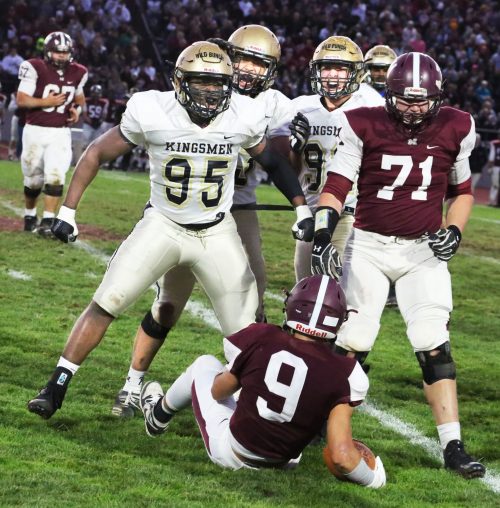 Penn's Kingsmen defeated Mishawaka, 21-13, on Friday Oct. 18, 2019, in the final meeting between the storied rivals as members of the Northern Indiana Conference. Mishawaka is moving to the Northern Lakes Conference starting next season.
Defeating Mishawaka also gave Penn a share of the Northern Indiana Conference Championship.
The fabled #BackyardBrawl series is 48-15-1 in favor of Penn. The next meeting between the Kingsmen and the Cavemen may not happen until 2024 due to scheduling commitments by both schools.
Quarterback Nick Favilla put the Kingsmen on the scoreboard with a three-yard rush.
Kyle Riffel powered into the end zone from five yards out as the Kingsmen took a 14-0 lead.
Riffel also scored on a seven-yard run.
Tommy Castline kicked three extra points for the Kingsmen.