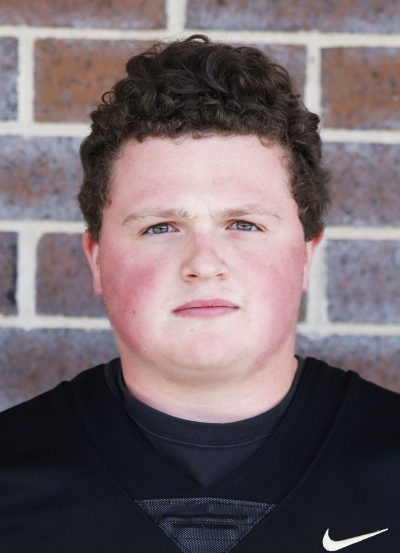 "Three Hogs on Three, Three Hogs on Me. 1! 2! 3!"
This phrase is a tradition for the Penn Kingsmen offensive line. As a tradition, Senior Joe Goralczk (5-10, 231 pounds) is usually the man to say it. Better known as "Joe G" or "The Boss Hog", Goralczyk is the starting Center for the Penn Kingsmen's Gold Rush. 
Being a center is a very difficult and important job. The first step is they have to yell out calls and any adjustments for the offensive line. Once all that is done they wait on their quarterback to yell "GO!" and then they must snap the ball with precision and block their assigned defender. 
Goralczyk is what you want in a center. He's a very good leader, a very vocal leader as his teammates say. 
Whenever any of his fellow teammates are slacking off he makes sure to let them know why they are there. He makes sure that everyone is on the same page, especially on the offensive line. 
"Practice is what makes you better and so I try to make sure everyone gets better by being the best they can be for us as a team and yeah, sometimes I yell and get on them, but that's what makes us even better," Goralczyk said. 
Offensive center means you're in charge and that means you have to know what everyone's doing, not just yourself. Goralczyk's words have a purpose. It's not just volume.
Goralczyk is a force for the Kingsmen, and has embraced the role of a vocal leader.
"It all comes from my passion I feel for the game, ya know?" Goralczyk said.
A true well said statement from The Boss Hog.