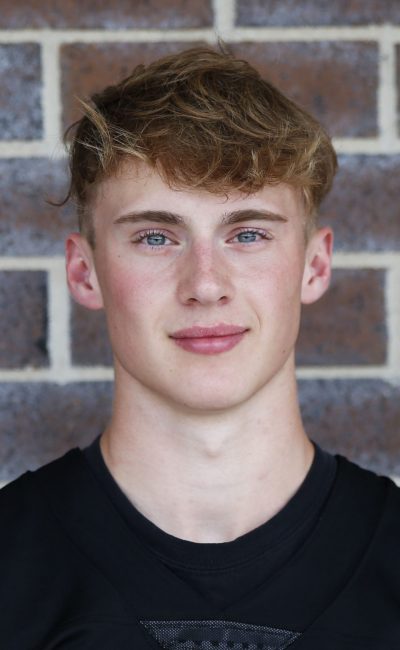 Zach Lane is a senior running back who is already making a huge impact for the Penn Kingsmen this season.
In his junior year, Lane suffered a leg injury and he missed the season. He bounced back with a great offseason preparing himself both physically and mentally. He has taken on this storm and overcame it by working harder than others.
Lane had to make a choice after suffering his injury. He could have said, 'I had a career-ending injury' and not play, but he chose to put the work and time in and battle his way back to the field.
Now, his hard work is paying off.
Missing a year and coming back to be a senior leader and a big part of the team was tough but possible through believing in himself, setting goals, and working hard, but also working smart.
"Zach really has an amazing work ethic, and we all see that and look up to him," Kingsmen Sophomore Running Back Jacob Balis said. "His leadership has been great as well and he sets a great example, for not only the running backs, but the whole team."
When asked about what the hardest part of this journey was, Lane answered, "The mental part. It was hardest to watch the team work out and play while I was out, knowing I couldn't participate."
Almost a year later, Lane is the starting running back and a big piece in Penn's vaunted Gold Rush this season.