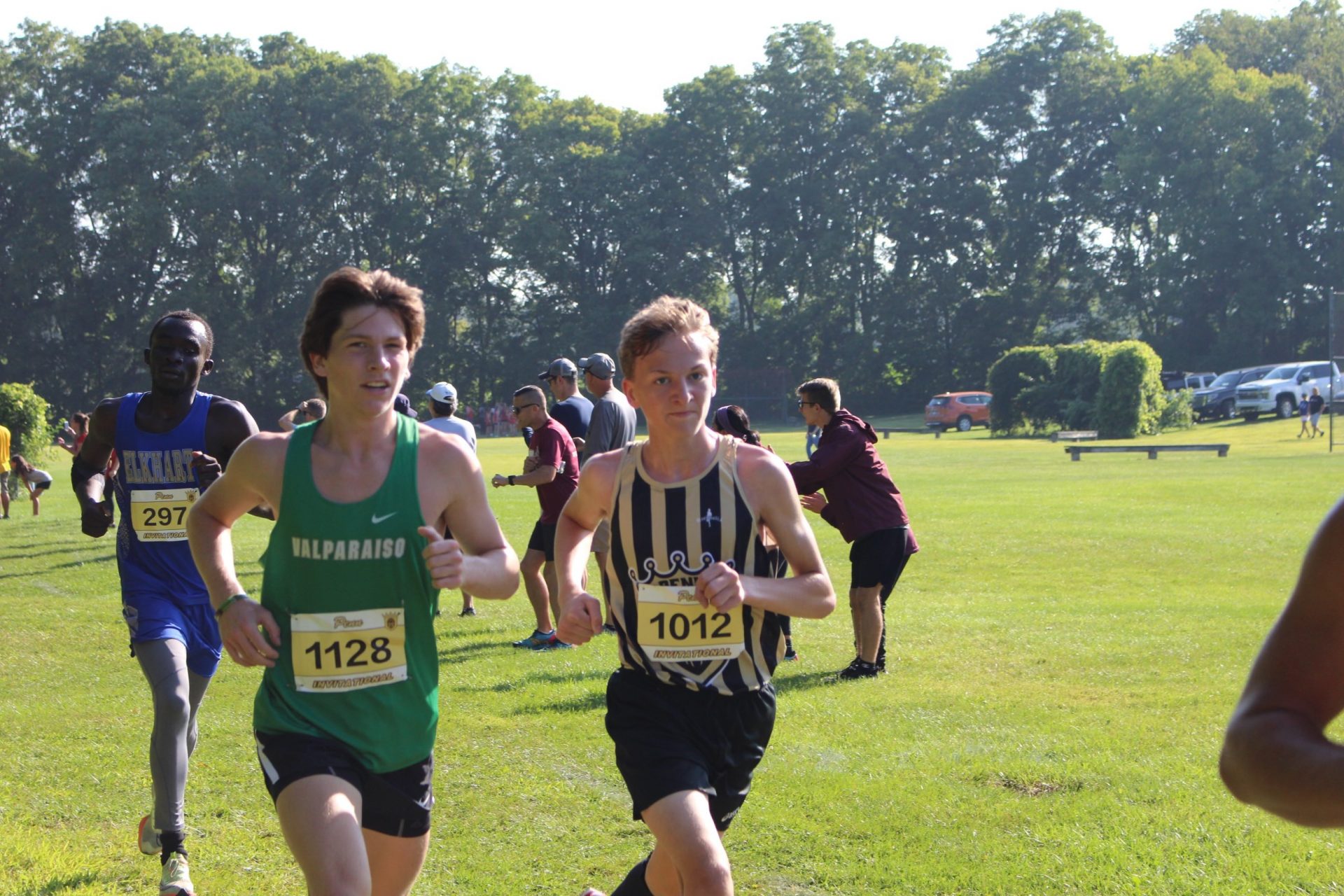 When Jack Ryan started summer conditioning all he wanted was to get into the top 7 for the Penn cross country team. It's safe to say that he has crushed that goal. On Saturday August 27th at the Penn Invite he not only got top 7, but he was the 3rd runner for Penn when he got his best time ever with a 17:17.
Jack has since crushed that time when he got a 16:34 at the Wildcat invite at Indiana Wesleyan on September 10th. He said, "It felt great, It is a really flat course so I was not really surprised that I got a PR, but it felt good to finally go under 16:40."
As tournament races are quickly creeping up for Penn cross country, It is going to be very different for Jack Ryan than it was last year. He was not a top 7 runner for Penn so he wasn't able to run in the tournament races, but this year he will be racing and trying to help Penn make it to the state meet in October.
When asked how it will feel actually running this year in the tournament races he said "I'm looking forward to it. helping the team make it through the tournament and hopefully placing well at state is gonna be great."
The state meet is on October 29th in Terre Haute Indiana. There will be stiff competition and Penn is trying to take the next step as a program. As a top 3 runner, Jack Ryan will have to have a strong tournament season if he wants to help them make that big step.
Jack is just getting started and he is definitely a big part of Penn cross country's future.
He doesn't just have high expectations for himself this year but he has high goals for his late high school and post-high school running career.
Ryan said, "My goal for next year is to go under 16 (minutes), and then after that I want to try to get under 15:30 and get a scholarship offer and be able to run in college"
Ryan has all the talent that he needs to continue to succeed and he is looking forward to a great running career in high school and beyond.