Connor Schneider: Carrying on his Father's Legacy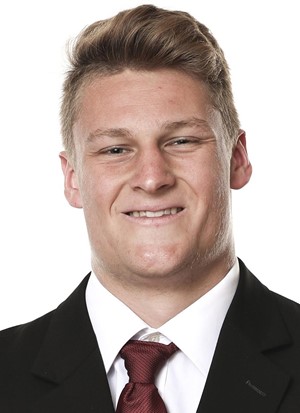 Penn has had many successful football players the past few years, and among those players is Connor Schneider, who is now wearing the colors of Indiana University.
During his career at Penn, Schneider was a standout player on the field. He played outside linebacker and later moved over to defensive end under Coach Cory Yeoman.
"He had a great motor, he didn't take plays off," Yeoman said. "He was very physical and he had a hunger to learn all he could possibly learn about his opponent and his position to better his craft."
Penn football was very important to Schneider's development into a Division I football player.
"Penn football definitely helped prepare me for college," Schneider said. "They do a good job of teaching the game and pushing players to be their best."
After graduating from Penn, Schneider went on to play his freshman season at Northern Illinois University. He was red-shirted his freshman season at NIU and transferred to Indiana University this past year. One of the main factors that led to his transfer was that his father, Randy Schneider, played football under Bill Mallory at I.U.
Schneider, who is a 6-foot-2, 237-pound defensive lineman, said about the decision to transfer, "My dad played for I.U. back in the day, so I grew up watching I.U. all the time.  It's special to be able to follow in his footsteps and play for my home state."
For Schneider one of the most special things about playing at I.U. is getting to suit up for the same college as his dad.
"It's pretty special," Schneider said of playing for the Hoosiers. "(My father has) always been my biggest role model and he had a great career at I.U., so I'm trying to carry on that legacy."
Schneider is currently in his redshirt freshman season at I.U. and is playing on the defensive line. The transition to I.U. has gone very smoothly for him.
"I.U. has been a great fit so far," Schneider said. "We are building something special here at I.U. and it's definitely an exciting time to be a Hoosier!"
Penn has a lot to be proud of in Connor Schneider and it's exciting to see what is in store for him in his college career.