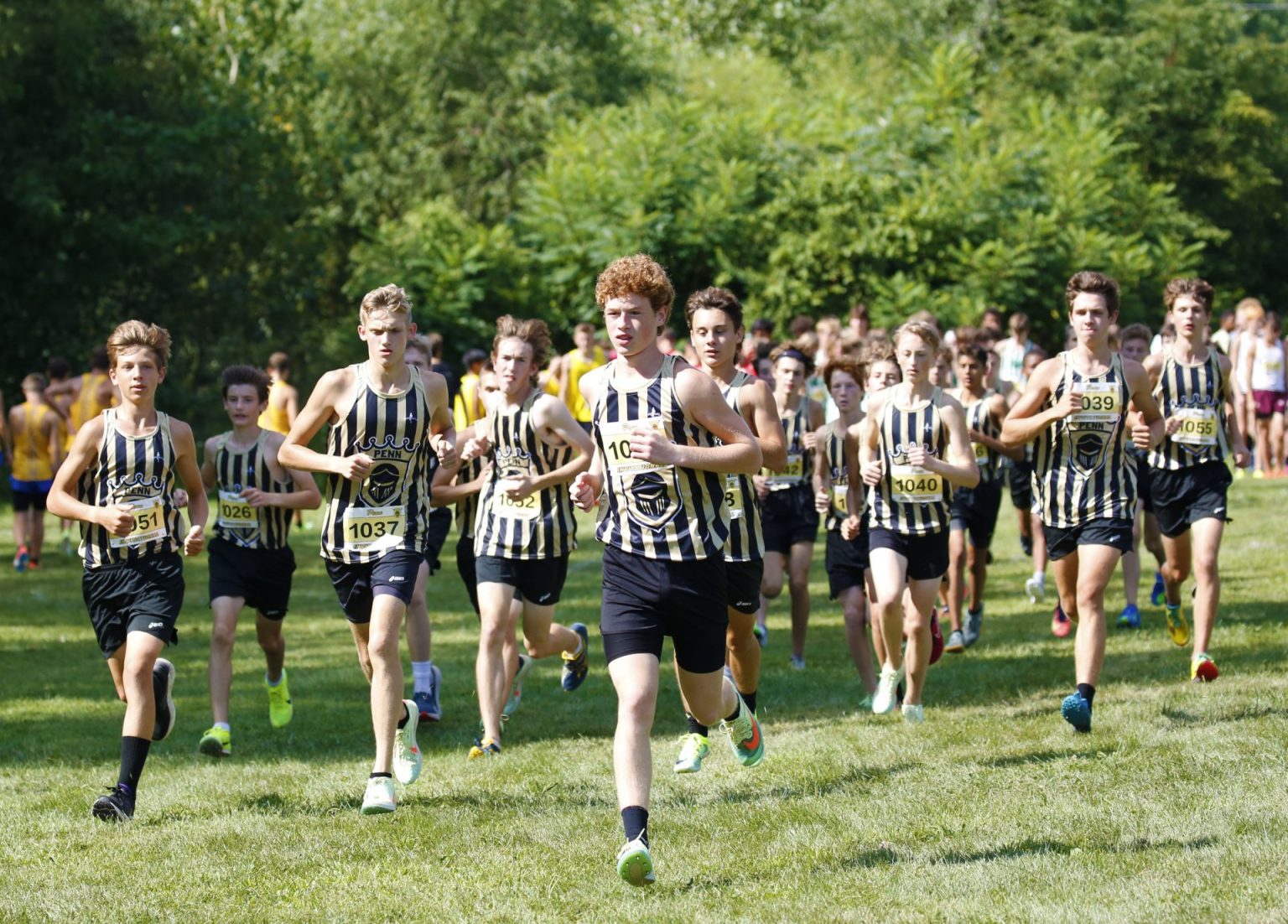 The Penn Boys Cross Country competed at the New Haven Invitational over the weekend, placing 2nd as a team with a score of 81, behind Northridge (66) and ahead of third place Goshen (105). 
Racing on the Semi-State course was a big deal for the Kingsmen as they prepare for the IHSAA Tournament Season.
Leading the Kingsmen once again was star senior runner Nick Probst who finished with a time of 16:37 and placed 11th.
Hudson Kaser followed close behind with a time of 16:38 and placed 12th.
Breakout sophomore runner, Matt Givens, came in third for the Kingsmen with a time of 16:41 and finished 13th. 
Following the strong pack, the junior class came in with a strong performance. 
Brandon Mueller ran a 16:52, placing 20th.
Will Mickel ran a 17:01, placing 25th.
Mickel Cox ran a 17:29.5 placing 42nd, barely beating Noah Schafer who ran a 17:29.7 and placed 43rd. 
The Kingsmen will be racing at Ox Bow Park on October 1st for a chance at another NIC Championship