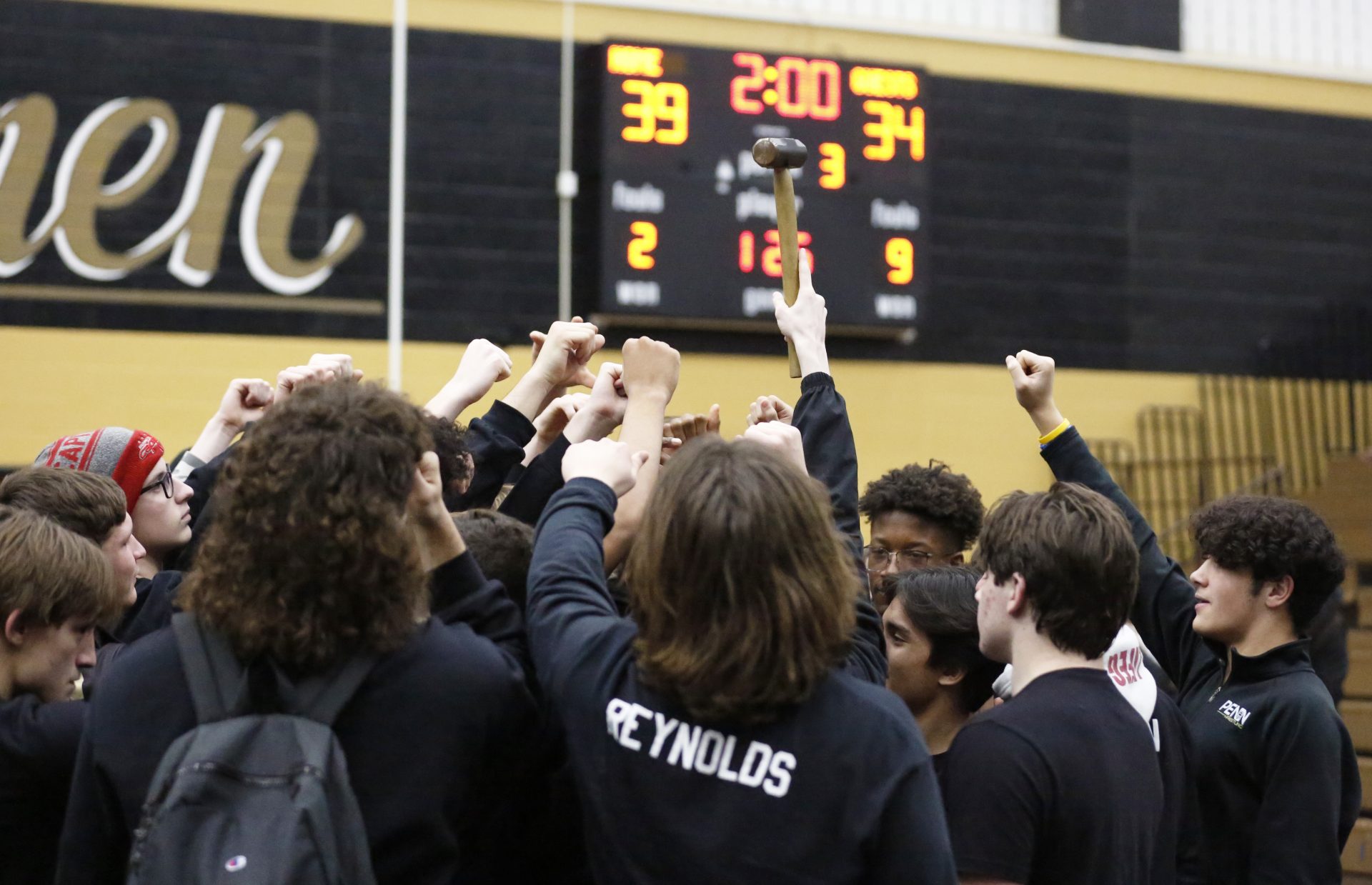 The Penn High School Boys Wrestling Team finished third in the Semi-State in East Chicago on Saturday, Feb. 11.
Freshman Vinny Freeman scored a 14-6 major decision over Warsaw in the 182-pound weight class championship.
Senior, Josiah Williams gets 3rd place at 220 pounds. 
Boys Wrestling Manager Teagan Oldfather says, "The team has improved so much since the beginning of the season. They got better on their technique and a lot of them pushed through injuries. Some started out the season by losing and ended up placing in state."
Junior Wrestler Evan Eutsey says, "The team, as much as we maybe weren't as good of a physical team, the chemistry of everyone was better than it had ever been." 
Fellow Junior Jake Petras says,"My favorite part so far this season has been the state run. It's really fun and exciting to be with the team and participate."
Eight Kingsmen qualified individually for the semi-state match.
Bryce Denton at 113. 
AJ Steenbeeke at 160.
Dylan Bennett at 106.
James Smith at 145.
Peyton Kendall at 220.
Brock Donati at heavyweight. 
Wesley Harper at 138.
Vinny Freeman at 182.