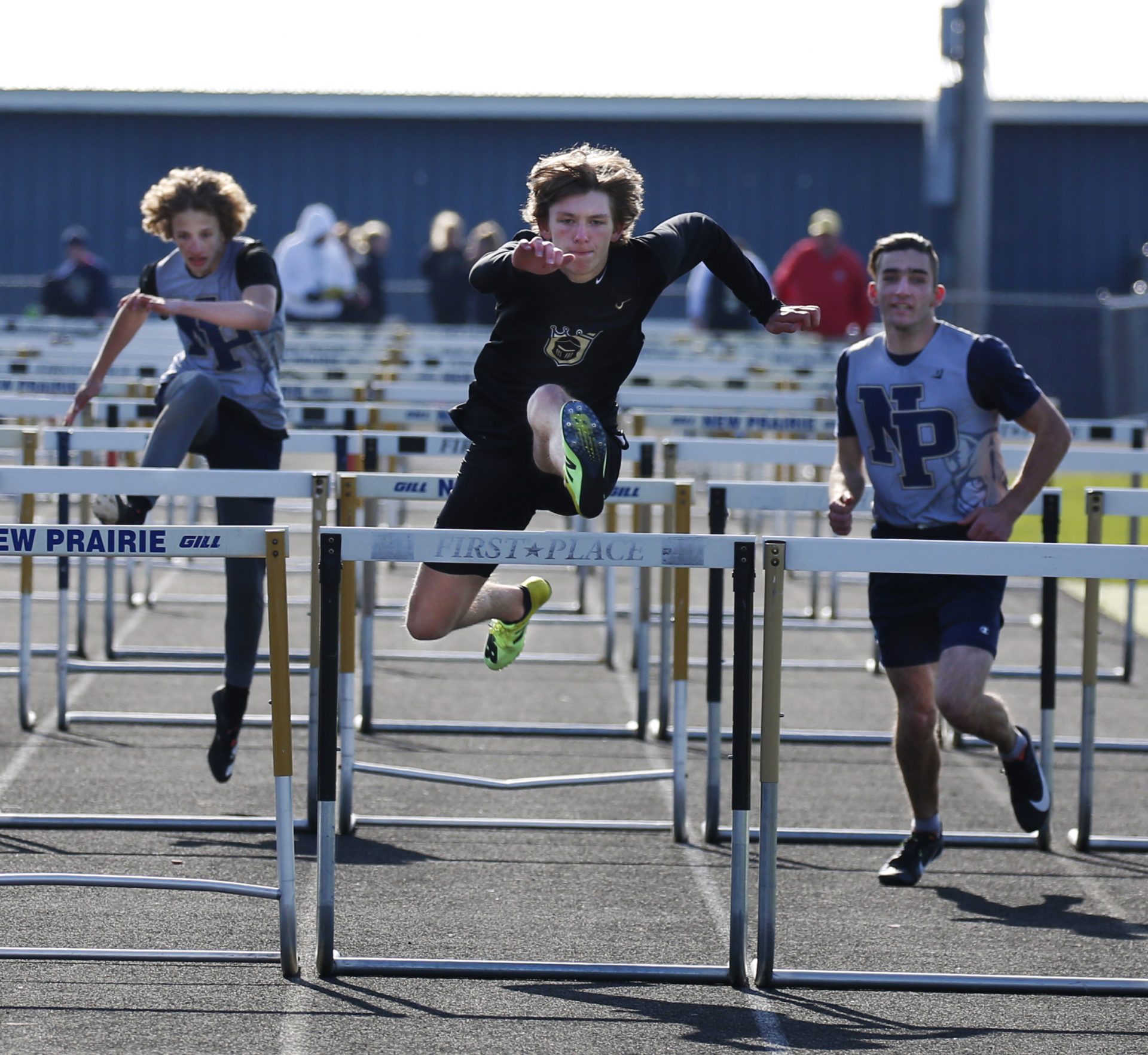 On Feb. 13 the Penn Boys Track & Field Team began its first official practice of the season. With nearly 170 athletes signing up, it is shaping up to be a competitive season. The athletes are split among 5 disciplines: Sprints, Jumps, Throws, Distance, Hurdles.

Sprints consist of the 100m, 200m, and 400m dash. Eight runners at a time compete side by side in a pure test of speed.

Many sprints also do jumps, the long jump and high jump, the speed and footwork go hand in hand with what sprinters need to finish fast. While not technically a jump, pole vault is a popular choice among athletes wanting to try something new.

Throws are mainly shot put and discus, while not overly flashy, the points earned form shot and disc help win meets just as much as the running and jumping events.
Penn Senior Lawrence Johnson-Espinoza said, "I am happy to get out there and have fun with my teammates this year just like last year, hopefully putting up even more points then last season."

Distance is made up of the 800m, 1600m, and 3200m run, with most athletes coming from the cross country team that made it to state this fall.
Junior, and current fastest distance runner at Penn, Brandon Mueller said, "It has been a long winter and I am excited to show the work I've put in at Purdue next weekend (March 4th)."

Lastly there are the hurdles which consist of the 110m and 300m hurdle events. Not as fast as the sprints but they wish to show the hours put into technique will have them coasting over the hurdles.
Penn Senior Owen Boverhuis said, "This is my last year to prove what I have known over that past four years, that I can be the fastest hurdler at Penn."

With the first Indoor Meet on March 4th, the Penn Track Team hopes to once again dominate on the track and finish even faster this May and June at the State Finals in Bloomington, Ind.