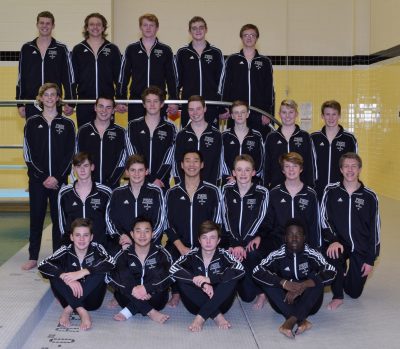 Penn Boys Swimming is unbeaten through seven dual meets in Northern Indiana Conference action through Dec. 22.
Penn is 7-0, followed by New Prairie (5-1) and South Bend Riley (3-1). The Kingsmen have three meets left — against Adams (Tuesday, Jan. 9, at Penn), Marian (Thursday, Jan. 11, at Penn), and Mishawaka (Tuesday, Jan. 16, at Mishawaka).
The NIC meet is Saturday, Jan. 27, at Penn.
Penn defeated New Prairie, 140-45, on Dec. 14, and defeated Riley, 98-88, on Dec. 20.
The Kingsmen can clinch the NIC regular-season title by winning two of their remaining three meets. The overall NIC title is determined by regular-season finish and place in the NIC meet.
The NIC Boys Swimming results and standings through Dec. 22: