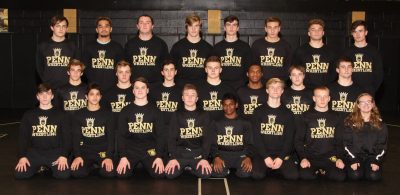 Penn placed sixth in the prestigious Al Smith Invitational held at Mishawaka High School on Friday, Dec. 29, and Saturday, Dec. 30.
Indianapolis Cathedral won the 30-team event with 233 points. Penn scored 139.5 points for sixth place. Mishawaka placed seventh with 132 points.
Tanner DeMien (126) and Max Chaffee (182) led the Kingsmen effort with third-place finishes.
Kingsmen placers:
113: Evan Light, eighth.
126: Tanner DeMien, third.
132: Logan Hill, sixth.
138: Preston Risner, fifth.
182: Max Chaffee, third.
195: Rockne Hurley, sixth.
220: Adam Berta, fifth.