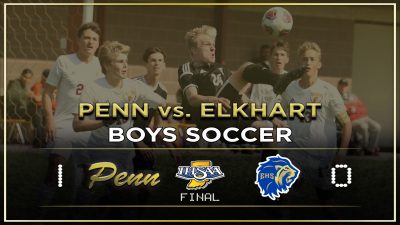 Mishawaka, Ind.  – The No. 14 Penn Kingsmen (4-1-1) took on the No. 37 Elkhart Lions (7-1), and the Kingsmen battled out to 1-0 win on their senior night at Lionshead Specialty Tire Field on Tuesday night. 
KEY MOMENTS
Junior

Connor Slabough

started a counter attack and dribbled down the line and crossed it in to Senior

Adin Dajic

and he put it away in the 73rd minute, putting the Kingsmen up 1-0.

The Lions recorded 8 shots on the Kingsmen while the Kingsmen recorded 12 shots on the Lions.

Senior Keeper

Jacob Shockey

recorded his 17th career shutout half for the Kingsmen.