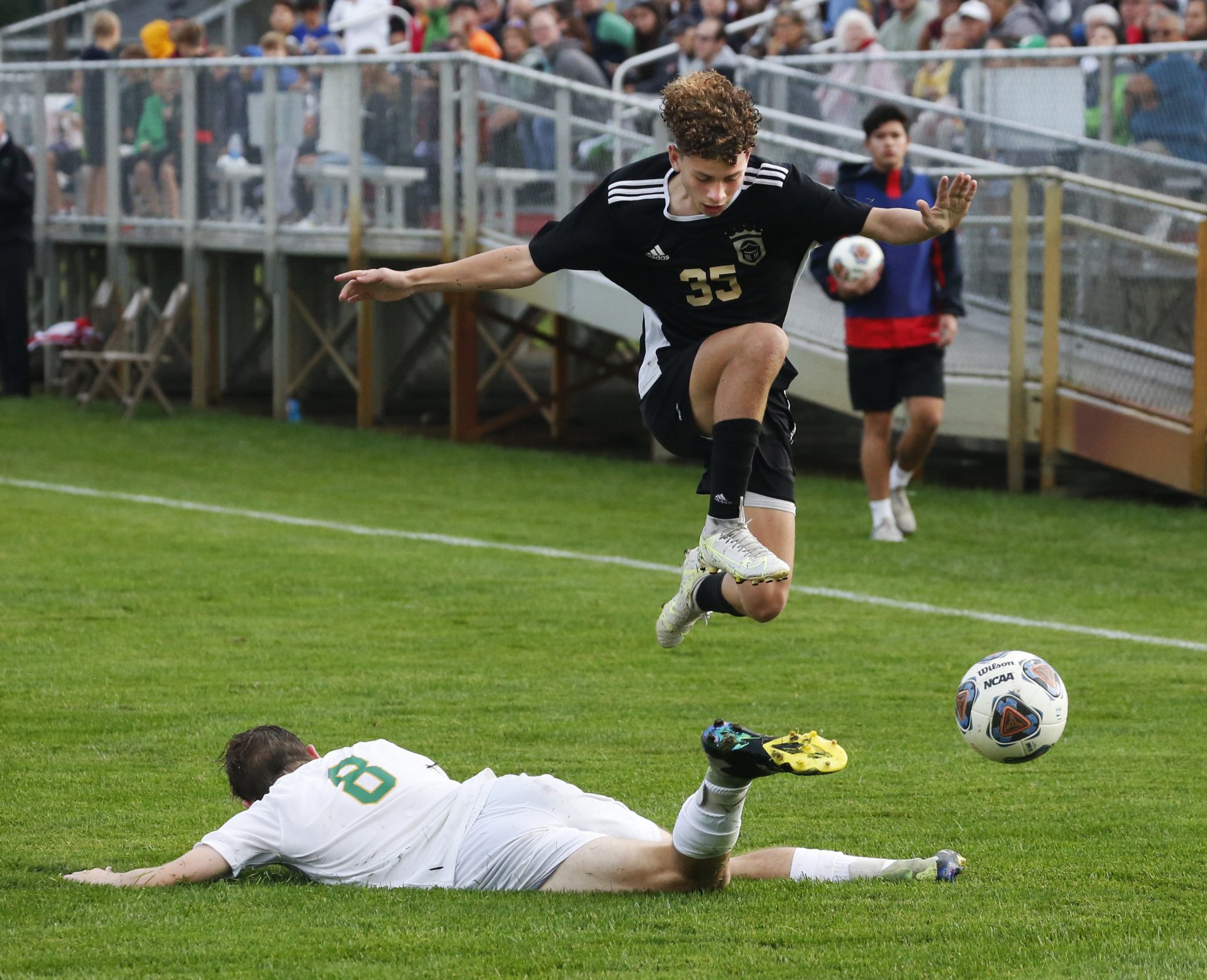 The Penn Boys Soccer Team avenged a 3-2 regular-season loss to Northridge with a 3-1 triumph to eliminate the Raiders in first-round Sectional action on Monday, Oct. 4.
The first Kingsmen goal was scored by Tiago DeJesus on a penalty kick.
Braden Murphy scoring the second goal with an assist from Mateus DeJesus.
Tiago DeJesus scored the third goal for Penn.