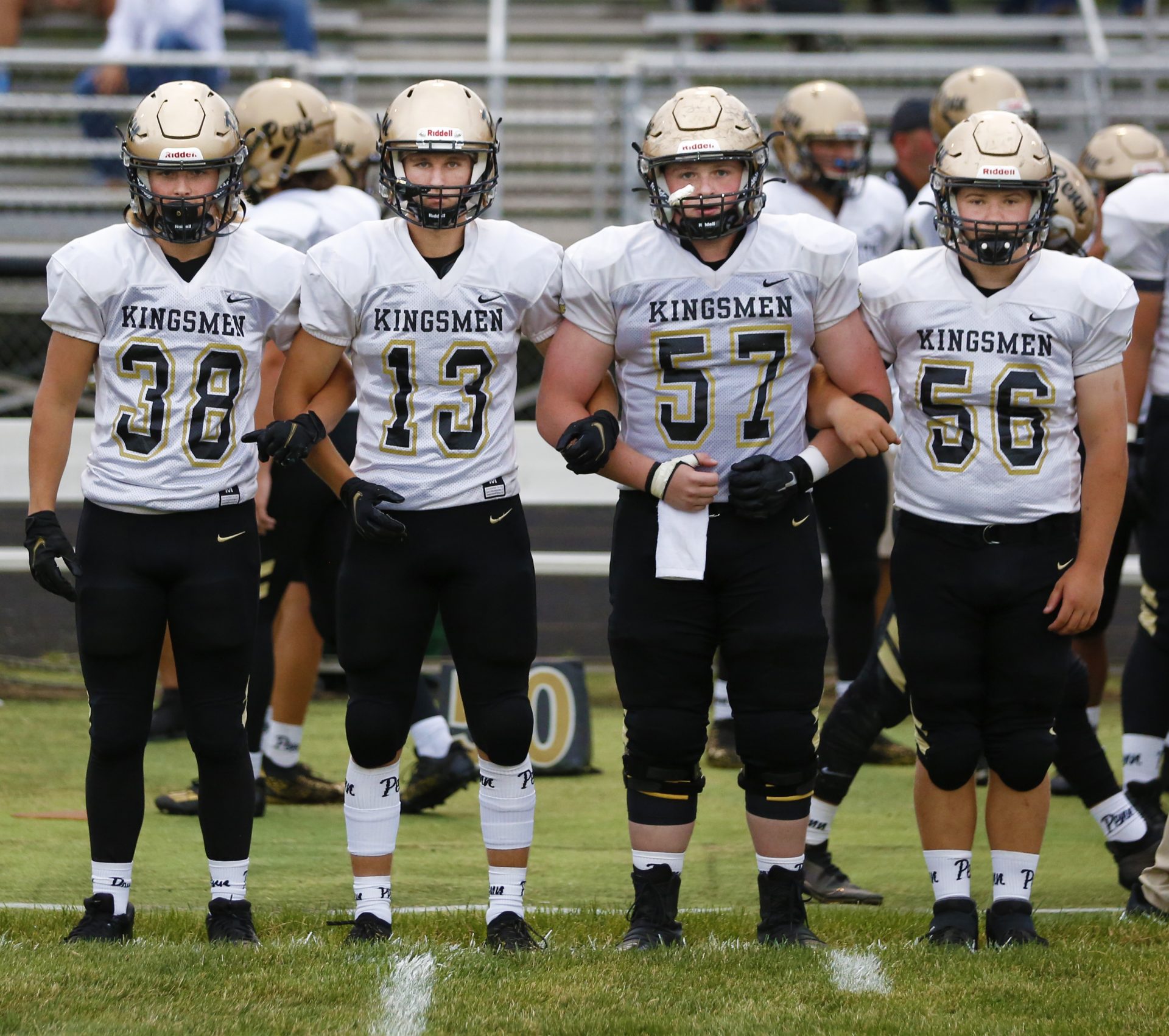 Penn defeated South Bend St. Joseph 34-3 on Friday, Oct. 1. The Kingsmen defense now has not allowed a touchdown in 14 consecutive quarters.
Individual Statistics:
Kingsmen QB Ryne Buckley went 5 for 10 passing for 118 yards and 2 TDs.
Kingsmen WR Zac David had 2 catches for 82 yards and 1 TD.
Kingsmen RB Zach Lane recorded 117 yards along with 2 TDs. Kingsmen RB Alec Hardrict recorded 63 yards and 1 TD.
Brandon Lynch and Seth Jankowski both tallied interceptions for the Kingsmen, and Zach Hoskins and Wally Kennach both recovered fumbles.