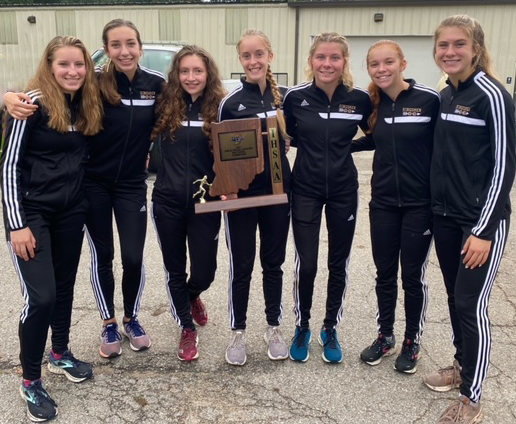 Penn's Boys and Girls Cross Country Teams dominated the South Bend Sectional at Erskine Golf Course on Saturday, Oct. 9.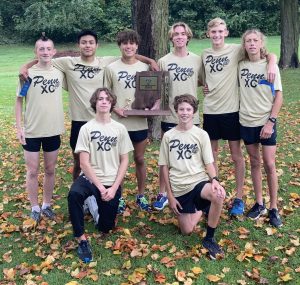 The Penn girls placed five runners in the Top 10, including the first three spots, and finished with 25 points.
Julie Smith led the Kingsmen with a Sectional Championship run, completing the 5K course in 19:05.16. Julia Economou placed second in 19:50.21, followed by Ellie Stabnik (third place, 20:09.39).  Nicole Jerzak (21:24.44) placed ninth, and Aubrey Morgan (21:26.40) placed 10th. Abigail Stevens (22:10.70) placed 17th, and Kaylie Hanyzewski (22:29.91) placed 24th.
The Penn Boys Cross Country Team placed five individuals in the Top 10, led by Sectional Champion Mariano Retzloff. The Kingsmen finished with 25 points.
Retzloff ran the challenging Erskine course in 16:34.30 to place first. Carter Kaser finished fourth in 17:07.21, and Jason Juarez was fifth in 17:14.96. Nicholas Probst placed sixth (17:21.37) and Elijah Poorman placed ninth (17:37.84). William Mickelson was 18th (18:04.11) and Aidan Probst was 21st (18:07.02).
Click the PDFs for complete results.