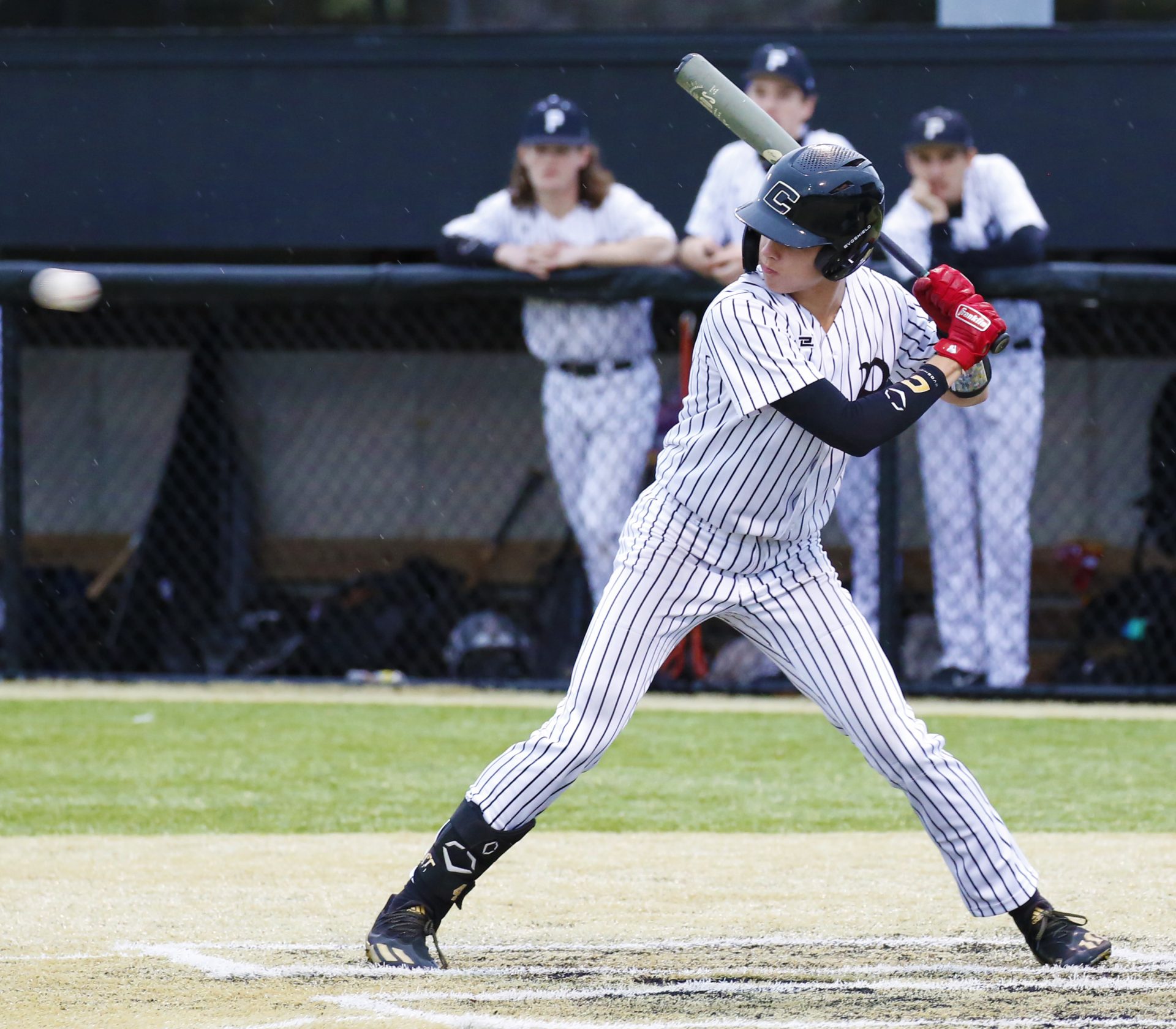 The Penn Baseball hit the road as the Kingsmen faced the Lakeshore Lancers on Tuesday, April 12, 2022
Lakeshore defeated Penn, 2-1 in the first game of the doubleheader.
The Lancers took a 1-0 lead in the second inning off of a ground-rule double.
In the top of the fifth, the Kingsmen tied things up 1-1 on a double by Zach Hoskins down the left-field line to score Cooper Hums. In the bottom of the sixth inning, the Lancers regained the lead 2-1 with a single to left.
Zach Hoskins and R.J. Cromartie both had one hit to lead the Kingsmen.
Penn starting pitcher Joe Trenerry struck out seven in four innings pitched.