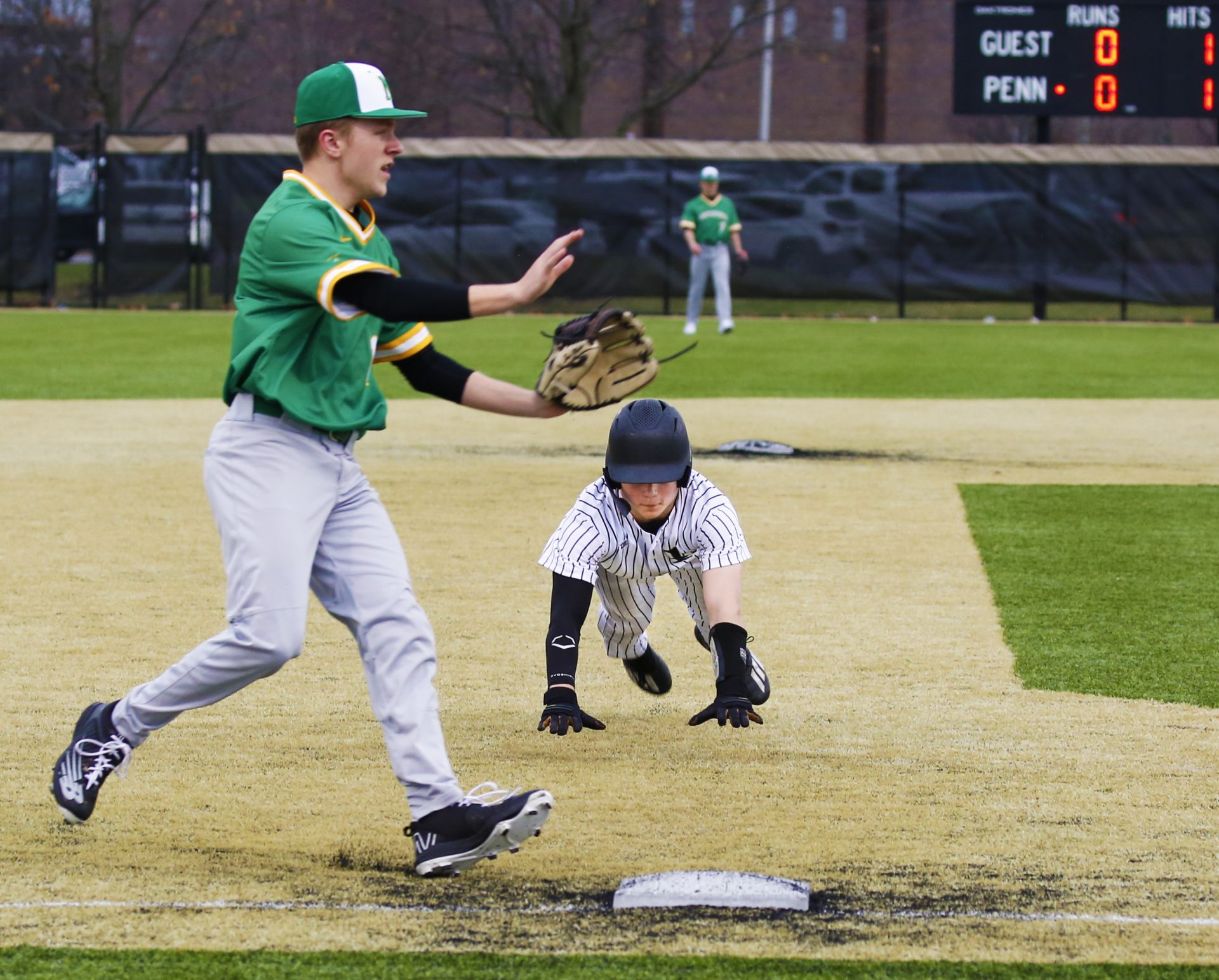 The Penn Kingsmen Baseball Team had a stellar opening night with a win against the Northridge Raiders, 6-2.
Adam Lehmann started on the bump, striking out seven batters, giving up one hit and not allowing a walk through four innings.
Hunter Mrozinski pitched well on the night, allowing one hit and accounting for three strikeouts through two innings. Brayden Schoetzow earned the save, striking out the final batter of the night on four pitches.
Ben Gregory put the Kingsmen on the board in the bottom of the third, scoring Cam Dombrowski on a deep single to right field. Carter Richardson scored another for the Kingsmen coming from a line drive off of the pitcher. Zack Pelletier singled on a fly ball to center scoring another run. Gregory also tallied another hit in the fourth scoring one followed by an error on the Northridge catcher, scoring another run. Lehmann drove in the final run for the Kingsmen on a ground ball.
Penn's defense was on lockdown for the night, committing zero errors.