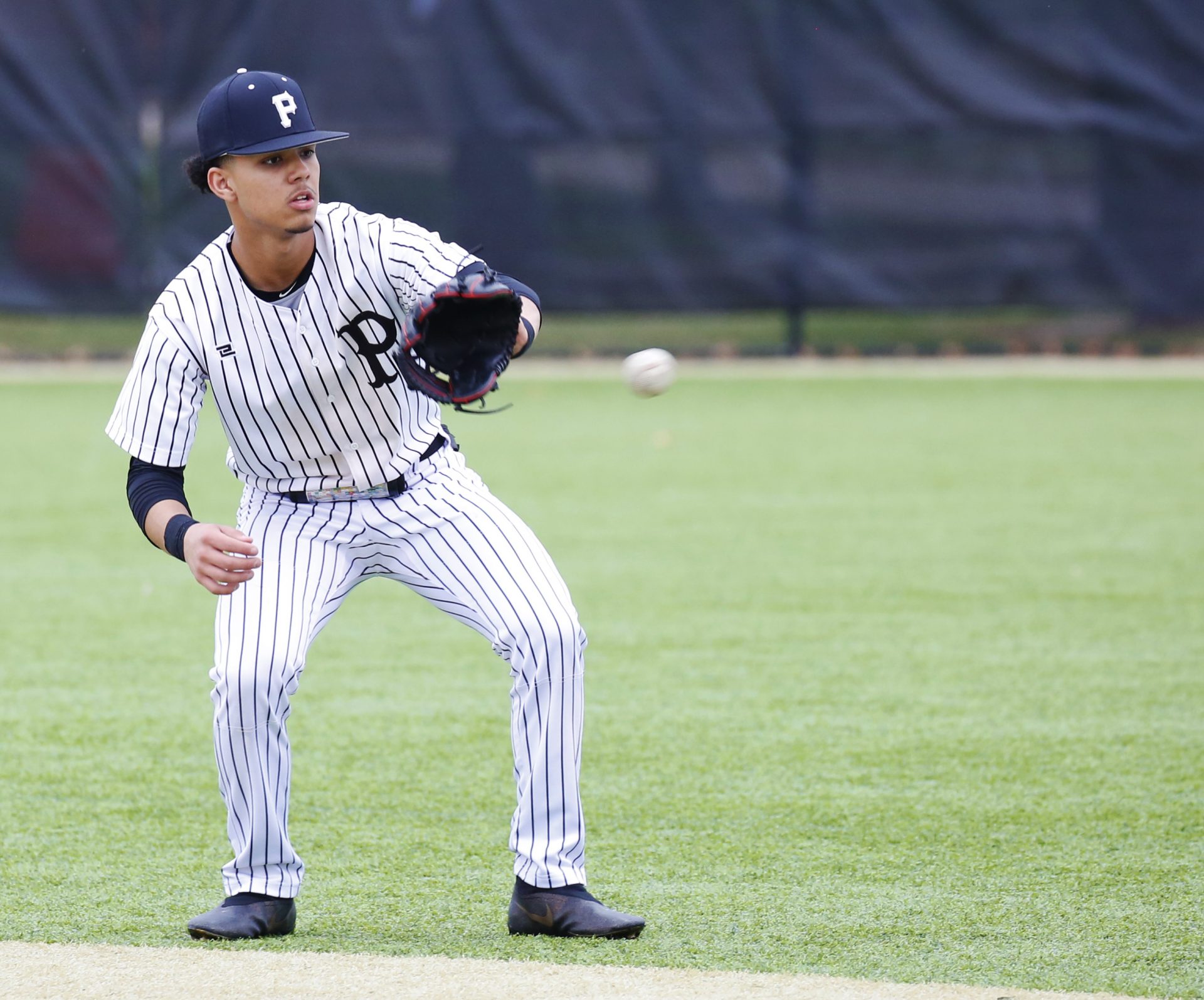 The Penn Kingsmen bats rallied the team past Crown Point, 9-2, on Saturday, April 16. 
The Bulldogs got things started off in the first inning by scoring one in the first on three hits.
However, the Kingsmen bats were hot, scoring three runs in the bottom of the first, followed by another hot second inning tallying on another five runs.
Crown Point struggled to find holes in the Kingsmen defense for the remainder of the game.
The Kingsmen struck again in the bottom of the sixth, scoring one run on an error by the catcher.
Sophomore Joe Trenerry pitched a stellar complete game, and would not allow another hit until the top of the seventh. He finished with 11 strikeouts. 
Joe Trenerry: 7 IP, 5H, 2 ER, 3 BB, 11 SO
Zach Hoskins: 2H, 3R, 3SB
Zac David: 2H, 2R, 2RBI
Adam Lehmann and Carter Richardson both had two RBI's.