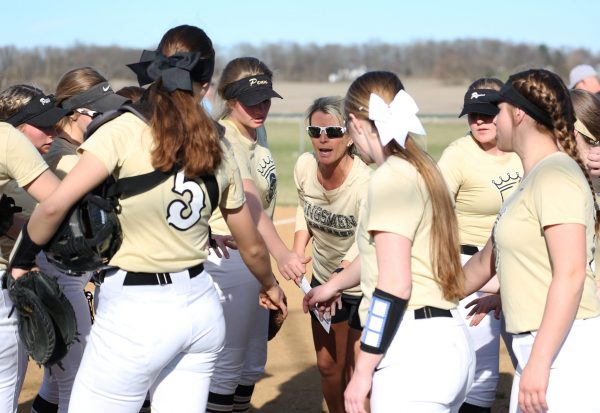 Junior Mikaela Schramski threw a complete-game shutout with 12 strikeouts in Penn's 10-0 win over South Bend Riley on Tuesday, April 9, 2019.
Schramski pitched five innings, giving up only two hits and no walks.
Brenna Brown's two-run homer in the first inning got the offense started. Brown finished the game with three RBI's to lead the offense.
Anna Gustafson, Mary Petras, Mackenzie Griman, and Ryleigh Langwell all hit triples in the contest. Langwell and Addy Kois led the hit parade with three and two hits respectively as the Kingsmen offense belted 12 hits.

Twitter
Manroop Turna of the Penn Student-Athlete Leadership Council offers advice for incoming Kingsmen Freshmen student-athletes: youtu.be/k-GTaIXgC0w Click the link for the Week 1 schedule for Penn Fall sports practices & required forms: pennant.phmschools.o…