Softball: Kois pitches shutout against Northridge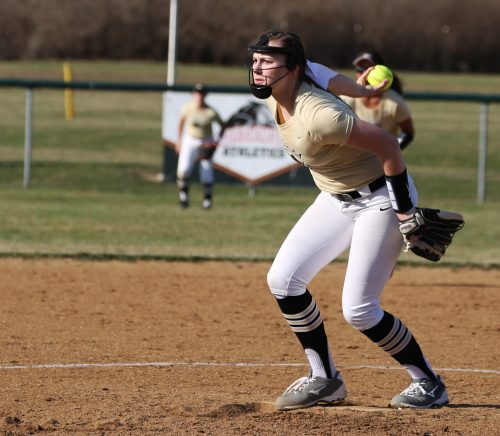 Sophomore Addy Kois pitched a complete-game shutout and recorded 13 strikeouts as the Penn Kingsmen beat Northridge, 3-0, on Monday, April 8, 2019.
Kois struck out 13, walking none, and only allowed 4 hits
Brenna Brown and Mackenzie Griman led the Kingsmen offense with two hits each. Tori Budzinski and Mary Petras drove in runs for the Kingsmen.