Softball: Kois and Schramski pitch combined shutout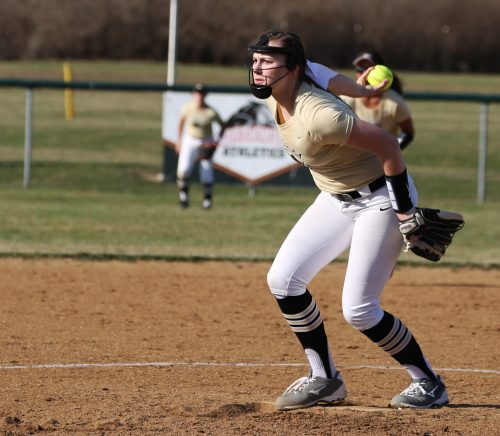 Penn's Addy Kois and Mikaela Schramski combined to shut out Marian, 10-0, on Wednesday, April 17, 2019.
Addy Kois got the start and threw three no-hit innings. She struck out eight of the 10 batters she faced, walking one.
Mikaela Schramski came in relief and shut the door, throwing four shutout innings, only surrendering two hits. She struck out five.
Gabby Cortier provided the spark out of the leadoff spot with three hits and one RBI.
Maddie Calvin and Paige Fuelling also had three hits.
Emily Cave and Mackenzie Griman both contributed two hits each to the offensive attack. Tori Budzinski lead the team with two RBI's.
Emily Cave, Ryleigh Langwell, Mackenzie Griman, Maddie Calvin and Fuelling each hit doubles.