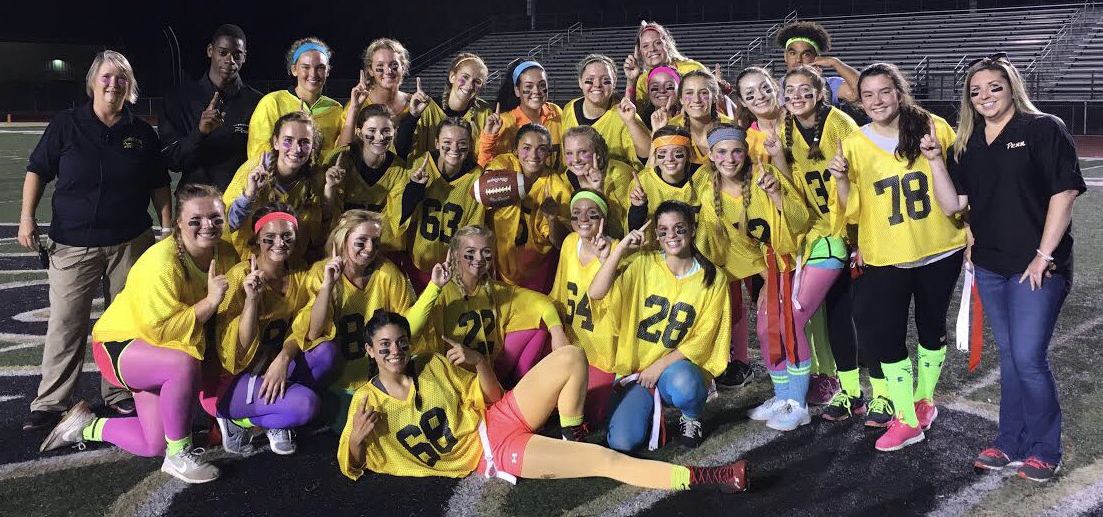 The Seniors won the Powder Puff Championship, defeating the Juniors 6-0 in the title game, and beating the Sophomores 7-0.
Sydney Hill scored the only touchdown in the Championship game. Hill scored on a quarterback keeper to lead the Seniors to the victory. Sydney Middleton and Mackenzie Hinton made tackles for loss in the title game.
The Seniors advanced with a 7-0 victory over the Sophomores. Ana Kruggel scored the TD for the Seniors. Sydney Hill connected with Kayla Carnes for the conversion.
Mackenzie Hinton makes 2 tackles for a loss, including one in the final seconds to seal the deal. Mallory Newman also made a tackle for loss. Andrea Seroczynski made a QB sack, and Caroline Morris had an interception.
The Juniors advanced to the championship game with a 14-0 win over the Freshmen. Ryleigh Langwell  & Tori Budzinski scored TD's to power the Juniors' attack. Grace Eldred and Madison Gregory had interceptions and Laura Kaczynski had a QB sack.