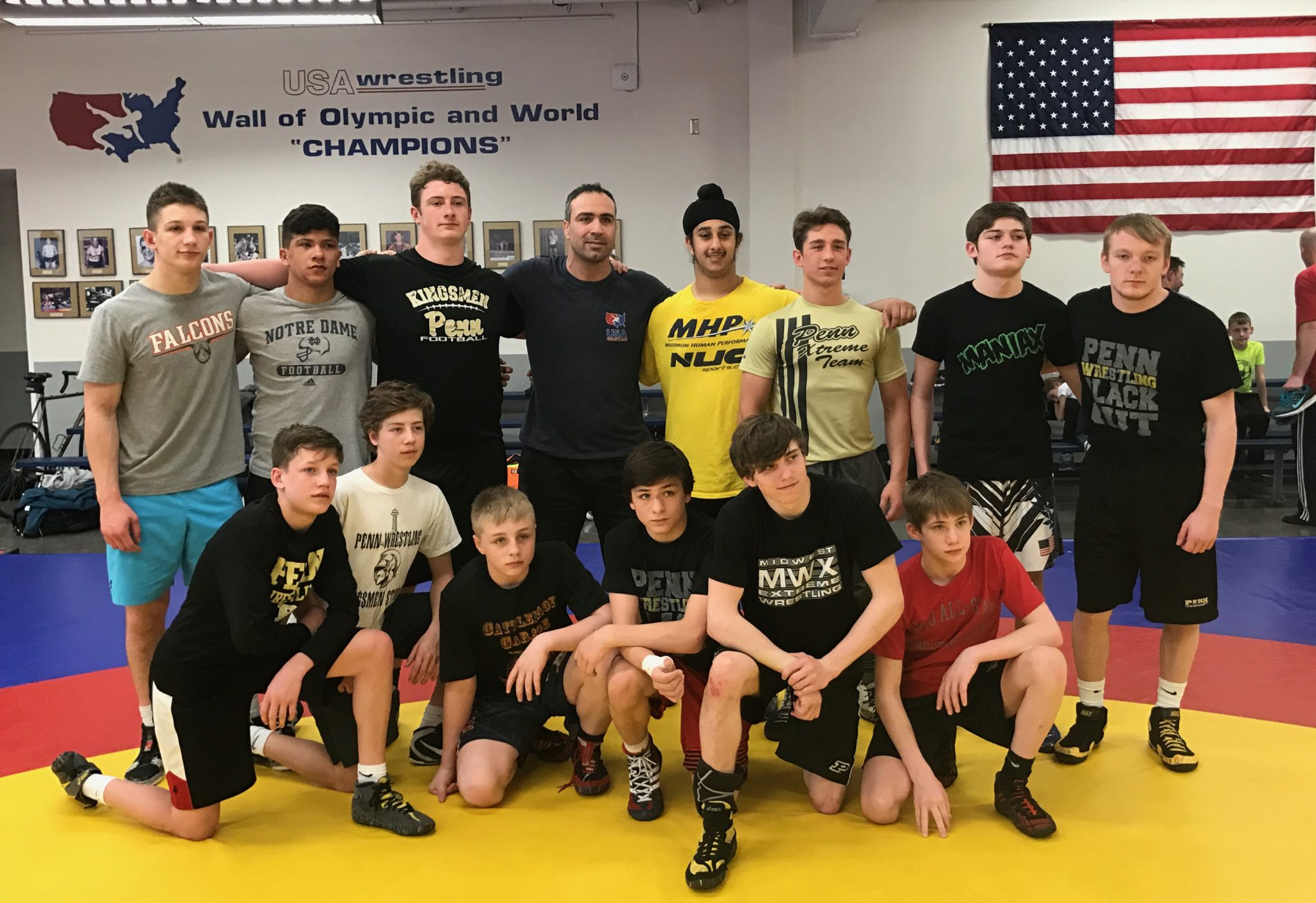 By JAROD SWANK
Over the course of Penn High School's 2017 Spring Break, Coach Brad Harper took some of his wrestlers to the Olympic training Center in Colorado Springs, Colorado.
The Kingsmen brawlers endured several days of tough training at the highest level the United States offers.
"The guys responded very well to the training at the Olympic Training Center," coach Harper said. "I really think they're hitting a new level. It helped them set goals and gain new perspective in wrestling and in life."
The wrestlers were put in touch with many other high level wrestlers from all over the country. This is a tremendous step in the right direction for the Kingsmen wrestling team.
Next year's senior leader Max Chaffee had this to say about the experience, "It was really great for the team to be together. Having the upper and lower classmen staying together and training together is crucial for team chemistry. Our time there will largely benefit us next season."
They always say in order to be the best, you have to wrestle the best, and that's exactly what Harper and the Kingsmen wrestling team is doing. In order to take the program back to the state prominence and championship winning atmosphere it had in 2015 when the team won a State Title, going above and beyond is exactly what is needed.  
A week in Colorado training where the greats all train, eating, sleeping, and breathing wrestling is the way Harper and the Kingsmen will make their way back to the top.