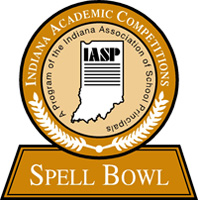 Penn High School's Hoosier Spell Bowl team won the Plymouth Regional competition on Monday, November 2 with the state's highest qualifying score of 89.
Here are the final scores for the Plymouth Regional:
1.)  Penn                                               89
2.)  New Prairie                                     80
3.)  John Glenn                                   65
4.)  Plymouth                                        55
5.)  Indiana Connections Academy       44
6.)  Mishawaka                                      23
6 )  Bremen                                           23  (Tie)
8.)  Rochester                                       13
For Penn, it was the school's 18th consecutive regional title.  The Kingsmen qualified for the
Nov. 14
 state finals at Purdue University for the 19th time.  Penn will be attempting to win the school's 15th state Spell Bowl crown
Other area schools which qualified for the state finals include Columbia City, East Noble and Plymouth in Class I; New Prairie, Northwood and John Glenn in Class II and Kouts and Morgan Twp. in Class IV.
Submitted by:
Joe DeKever