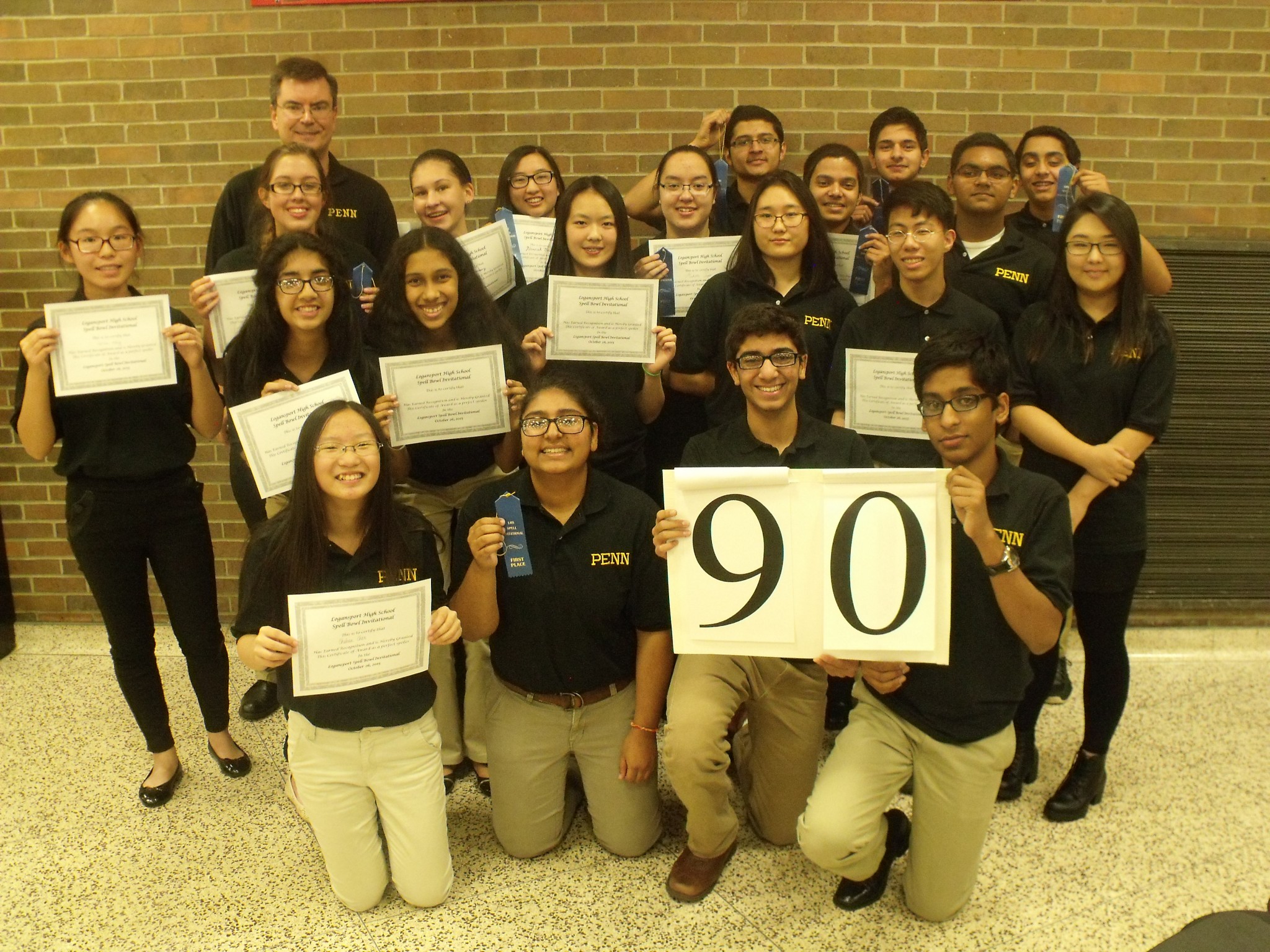 For the second time this season, the Penn High School Hoosier Spell Bowl team turned in perfect '90' scores from both its varsity and junior varsity as the Kingsmen won the Logansport Invitational
on Monday
night, October 26.
The perfect varsity score was the team's fifth '90' of the season as the Kingsmen swept all seven invitationals which they entered.  The perfect varsity score was Penn's 45th in history.
The final standings for the Logansport Invitational were:
1.)  Penn                                               90
2.)  Martinsville                                    78
3.)  Kouts                                             74
4.)  Indianapolis Pike                         72
5.)  East Noble                                    62
6.)  Plymouth                                       59
7.)  Logansport                                   49
8.) Marion  (Ind.)                                  29
9.)  Winamac                                      22
10.)  Lafayette Jeff                             14
Perfect varsity spellers for Penn were:  Michelle Tapp, Athreya Sundaram, Muqsit Buchh, Kanika Arora, Hannah McGinnness, Presto George, Maggie Finnessy, Hannah Smith, Faihaan Arif and Chris Yun.
Perfect junior varsity spellers for the Kingsmen were:  Chelsea Chen, Fezaan Kazi, Priya Chaudhary, Ali Sualeh, Yejee Oh, Tingyi Lu, Alice Kwak, Ahsan Suddiqui, Celine Wang and Amy Bernard.
Coach of the Kingsmen is Pete DeKever.
Next up for the Kingsmen is the regional meet on Monday,  November 2, at Plymouth High School.
Submitted by Joe DeKever