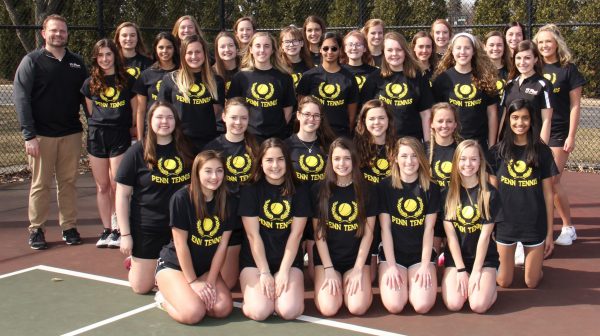 The Penn Girls Tennis Team claimed sole possession of first place in the Northern Indiana Conference with a thrilling 3-2 victory against South Bend St. Joseph on Thursday, April 25, 2019.
The Kingsmen are seeking their first NIC crown in Girls Tennis since 2012.
Jamie Hurst earned a 6-2, 6-2 victory at No. 1 singles to get the Kingsmen started.
Mandy Baker earned a 6-3, 6-1 victory at No. 2 singles.
Aden Moore and Marley Kryder locked up the victory at No. 2 doubles with a 6-2, 6-3 victory.
"It was a great moment in our season, but we know will more than likely play them again," Bowers said. "The Penn vs. St. Joe match-up is the match we look forward to the most."