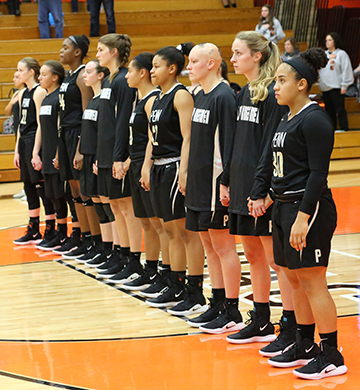 The Penn High School Girls Basketball Team beat New Prairie, 88-15, Wednesday, Jan. 9, to improve to 18-0.
The Kingsmen boast a 9-0 record in Northern Indiana Conference action.
Penn boasted six players on double figures against New Prairie.
Trinity Clinton scored 15 points to lead Penn, followed by Makenzie Kilmer (14), Grace Adams (12), Antreese Shelton (11), Jordyn Smith (11) and Jayda Smith (10).