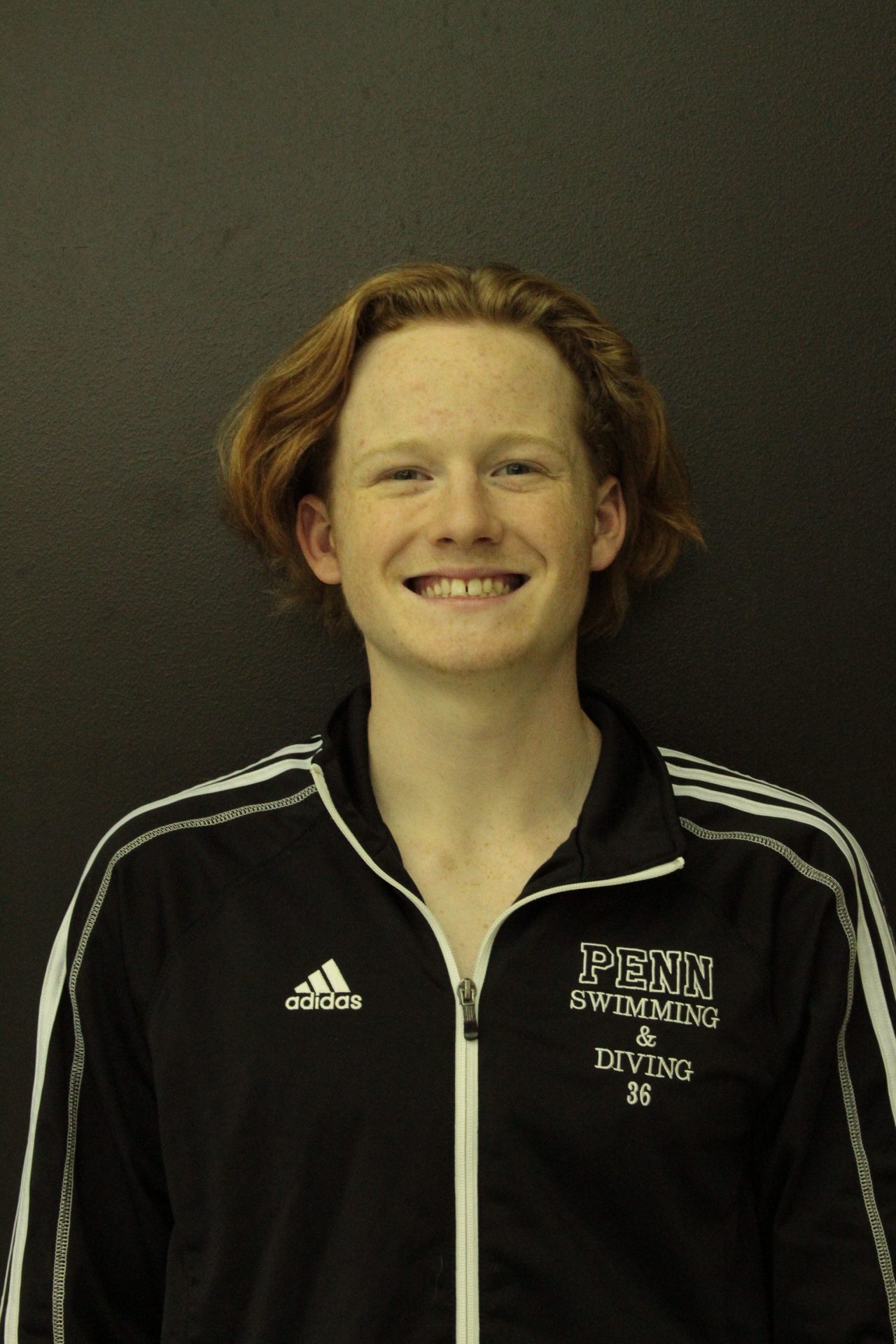 COLLIN FLEMING
What is the most important lesson you've learned through Athletics?: The most important lesson I've learned through athletics is the importance of having a strong team comraderie. For me, and everyone else, We all performed better when everyone got along and wanted to be around everyone.

What are your pre-game rituals?: My pre-game rituals consist of drinking a smoothie from smoothie king, using the massage gun to loosen up, and eating a salad with chicken.
Who is an athlete (at any level) you look up to, and why?: An athlete I look up to is Tom Brady. I try to carry his same mentality with never giving up and taking care of myself to be the best I can.
What do you love about representing Penn High School?: I love following in the footsteps of past Penn High school state champions and to always put my best foot forward.

What traits do you love in a team leader?: A motivated, hype person that always gets the team riled up before big meets.
What advice would you give a freshman about Penn Athletics?: I would tell them to get out of their comfort zone and enjoy the next 4 years as an athlete.
If you could swim for any college where would it be?: I would like to swim at the University of Notre Dame.
Who/what has been your biggest motivation when it comes to sports?: My biggest motivation definitely has to be the record board here at Penn.
What do you love about your sport?: I love the constant grind. Waking up early and practicing at night, the grind never stops.
What are some things that you are doing differently to prepare for the 2022-2023 season?: I am paying more attention to my diet, trying to eat as healthy as possible.