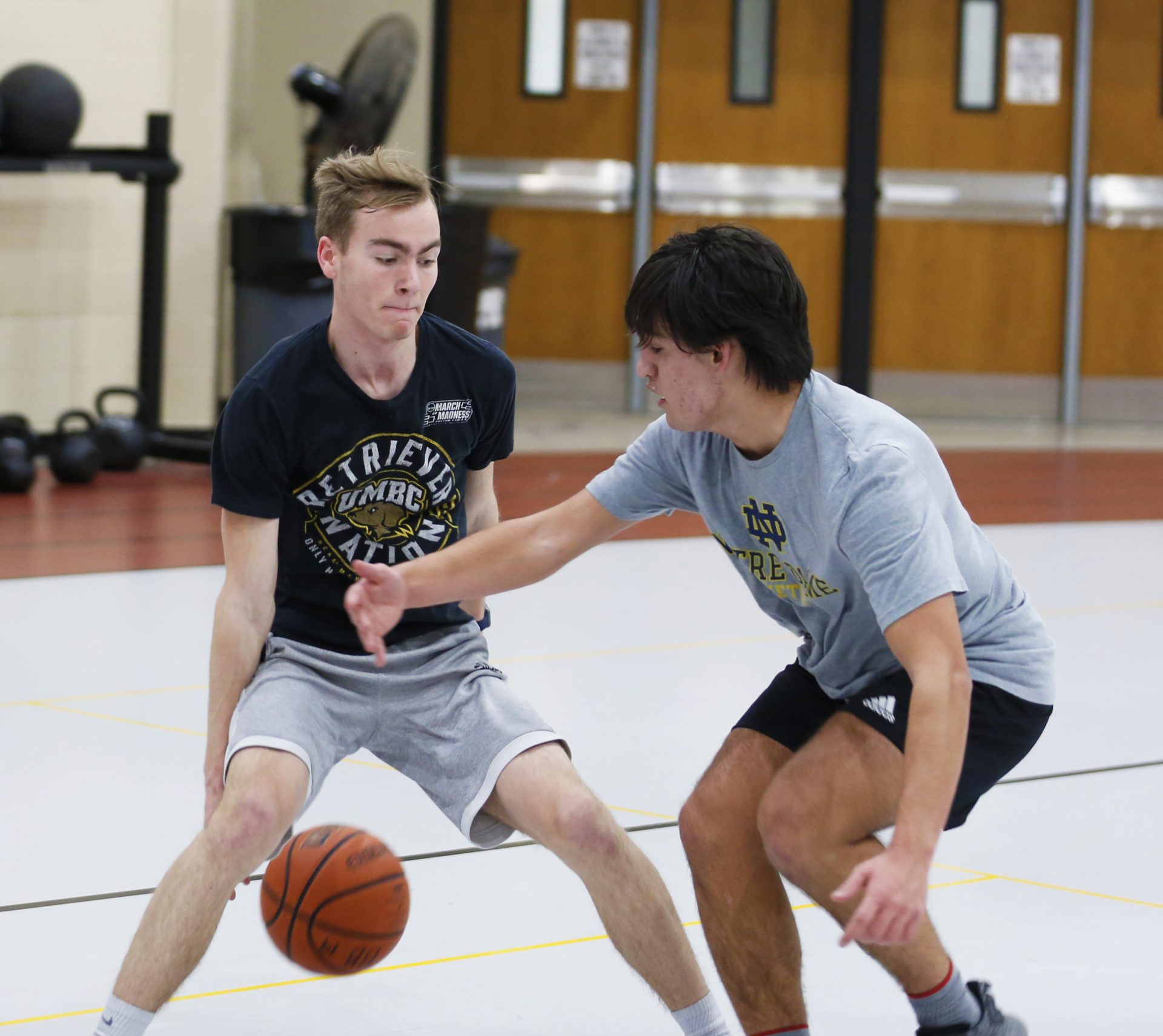 In a shortened season I-Ball returned to the court after two years.
A Photo Gallery is posted below.
Iball is the 4v4 basketball intramural league at Penn that consisted of one regular-season day as well as a two-day double elimination tournament this year.
Sixteen teams took the court with the names of college programs across the nation. Teams IU, UMBC, Baylor, and FGCU advanced in the winners bracket and Staff, Notre Dame, Texas Tech, and IUPUI advanced in the losers bracket.
After hard fought games, FGCU and Texas Tech met for a second time in the tournament, this time in the final, Florida Gulf Coast University prevailed in a 10-4 win. The team included all seniors: Kyle Slabaugh, Conner Slabaugh, Cullen Herrity, and Anthony Marchetti. With that the return of I-Ball 2022 was a success.