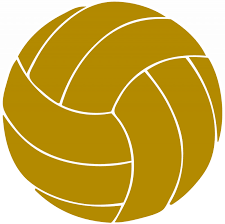 Coach Sarah Hendricks' Penn Volleyball team dominated South Bend Riley, 24-4, 24-7, 25-13, on Thursday, Aug. 25. The Kingsmen are now 4-0.
Courtney North and Jenn Heritz powered Penn with 8 kills each. Sophia Cruz had 4 digs and 5 aces.
Penn plays at the Plymouth Invitational on Saturday, Aug. 27. The Kingsmen play Valparaiso, New Prairie, and Alexandria.
Penn's junior varsity beat South Bend Riley, 25-9, 25-6.
Rachel Ruppert stung the Wildcats with 5 aces.
Jenn Weston had 3 kills for the Kingsmen.
Ryleigh Langwell contributed 3 digs.
Penn's JV is 4-0.
The next game for the JV is Tuesday, Aug. 30, vs. Bremen.