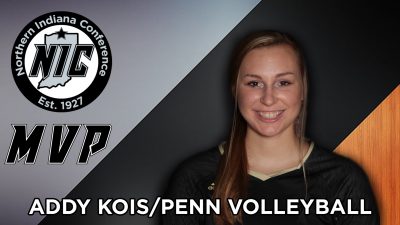 Penn High School setter Addy Kois was named the Most Valuable Player of the Northern Indiana Conference, and Kingsmen Head Coach Lisa Pawlik was named the NIC Coach of the Year for 2020.
The Kingsmen won the conference championship with a record of 11-0.
Kois, a Senior, was named First-Team All-NIC outside hitter Emma Hickey (Junior) and middle blocker Janet Moala (Junior).
Honorable mention awards were given to three Penn Athletes as well: Sophomore Setter Macy Hatkevich, Sophmore Libero Cadence McGlothlen and Senior Whitney Zarazee.