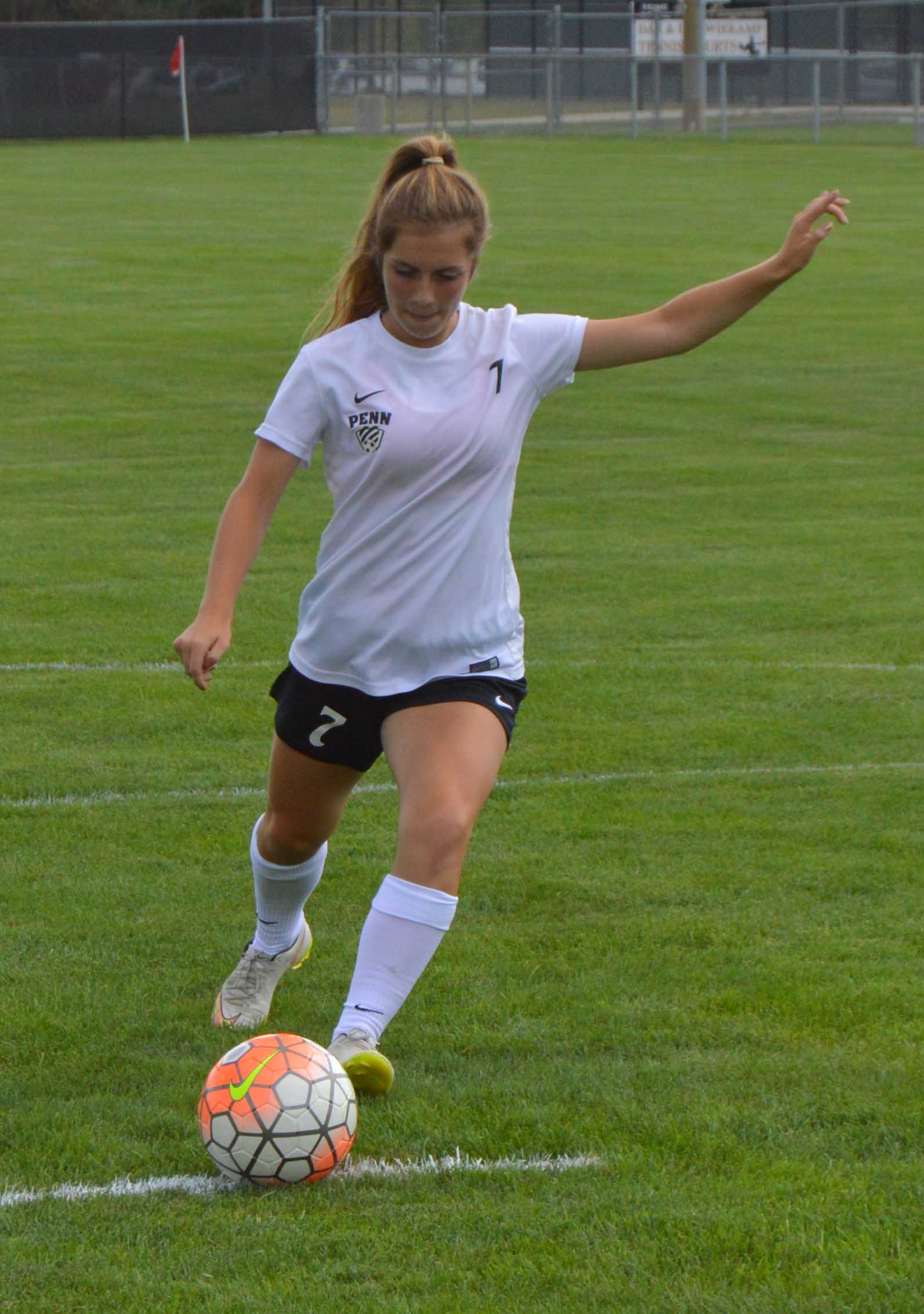 Sophomore superstar Brooke VanDyck was a maestro in the Penn midfield last season, and she is already off to a great start this year, as she has been racking up assists at an insane rate. Last year she finished with 6 goals, and 10 assists. This season she has already cracked 10 assists, and the Kingsmen are only halfway through the season. She has also scored 3 goals. She is putting together a superstar year for the Penn Lady Kingsmen.
VanDyck also provides a lot of pace, and creativity. She's been a key reason that Penn is 8-0-1, is ranked No. 1 in the state, and ranked No. 4 nationally. She can provide the spark to get her team the win, and that's why she is now committed to Division I program, with great academics and athletics, Butler University.
"I loved everything about the school," VanDyck said of Butler. "Going to a school with high academics was really important to me and Butler does the job. "The coaches are unbelievable at what they do, and they're some of the nicest people you'll ever meet; their plans for the future and how I'll fit into their program is exactly what I want. I love the family atmosphere you feel when you walk on campus, it makes you feel like home."
VanDyck, who was a key player on last season's state runner-up team as a freshman, spoke about the importance of a balance between athletics and academics in her future school. Both are very important to her, and Butler is quite a prestigious school. It also boasts an outstanding soccer program, where VanDyck can look to continue her success.
Butler University is currently ranked 79th in the NCAA by www.NCAA.com, and the Bulldogs are currently 3-2-1 on the season.  
VanDyck has played on Indiana state youth teams, and plays on the Indiana ODP (Olympic Development Program) team.