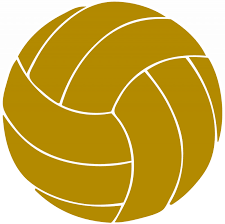 Penn's Kingsmen played an exceptional match to defeat a tough Plymouth squad, 25-22, 25-22, 26-24, on Thursday, Aug. 18.
"It was a great match," Penn coach Sarah Hendricks said. "Plymouth was a really good team and was a great passing team.
"My kids did a great job of playing together as a team and when they were down they worked together and fought  for every point," Hendricks said. "Alyssa Torres was almost unstoppable tonight. For her first varsity home opener she made a statement. It was fun to watch."
Torres overpowered the Pilgrims with 13 kills and four blocks
Maria Schwindaman had nine kills and Maddie Wiseman had eight kills to help the Kingsmen turn back Plymouth.
Naomi Willis had 44 assists.
Julia Beers and Sophia Cruz led the defense with 14 digs each.
Penn is now 2–0.