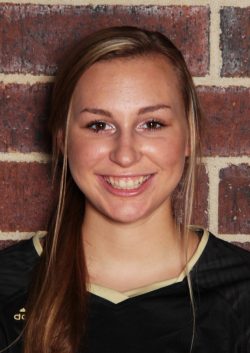 Penn Volleyball and Softball standout Addy Kois will continue her academic and athletic careers at Valparaiso University.
Over the course of her four-year career at Penn High School, Kois has managed a total of 1,956 assists. She has a chance to top the 2,000-assist mark in the Sectional.
"I chose Valpo because the campus is stunning and I will feel comfortable in my major (marketing) there," Kois said.
According to Kois, Valpo is close to home and has an amazing coaching staff, making the decision that was best suited for her.
Kois emphasized her gratitude to Penn Volleyball.
"Coach Pawlik and Coach Banks, along with the rest of the coaching staff, have made me the best player that I can be by pushing me every day to play at my highest effort," Kois said. "I've developed traits that make me ready to compete at the next level."
Kois has been an impact player at the Varsity level in both Volleyball and Softball since her Freshman year.
With her fantastic attitude and fantastic work ethic, Kois is going on to do big things collegiately.
"Addy is an amazing two-sport athlete in Volleyball and Softball," Penn Volleyball coach Lisa Pawlik said. "She is a true leader who holds herself and her teammates to a high standard of culture, play, dedication, and comradery. Valparaiso has truly gotten an amazing student-athlete and Setter for their Volleyball Team. She fits perfectly in their program and will bring a strong core of talents. We are so happy to congratulate and support her as a Division 1 Volleyball Player."