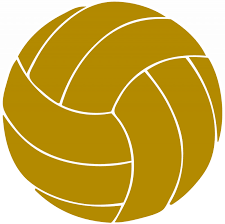 Coach Sarah Hendricks' Penn Kingsmen displayed plenty of toughness to remain unbeaten with a 26-24, 25-15, 25-21 victory against Concord on Tuesday, Aug. 23.
Penn outfought the Minutemen for a 26-24 win in a thrilling first set. Penn was in command for a 25-15 triumph in the second set, and the Kingsmen closed out the Minutemen by rallying from six points down to score a 25-21 victory in the third set.
Maria Schwindaman led the Kingsmen with 16 kills .
Italia Fields had 11 kills, Rachel Hickey had 13 digs and Naomi Willis had 27 assists.
"Maria Schwindaman really turned it up
tonight," Coach Hendricks said
. "We have been working on a lot of things in practice and
tonight
she really put it together.  She ended up leading us in kills with 16, but also passed and played great defense."
Penn's next game is on Thursday, Aug. 25, at Riley.