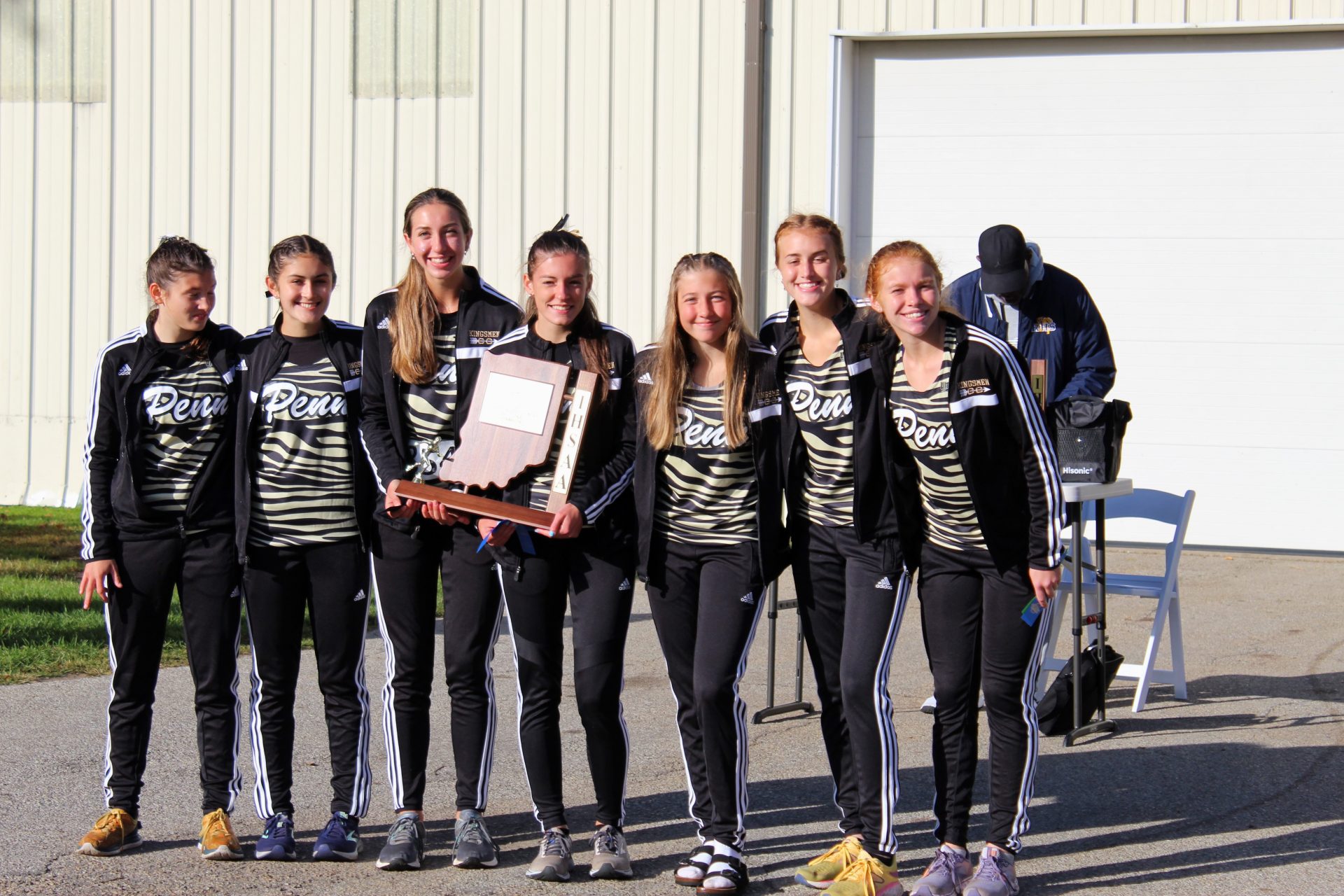 The Penn Girls Cross Country Team won Regionals. The Lady Kingsmen finished with a score of 33, defeating second place Northridge with a score of 50.

The Penn girls are carrying their momentum from their first place finish at Sectionals and are pushing themselves even harder to stay ahead of the competition.
The Lady Kingsmen finished almost 50 seconds faster on average as a team than they did at Sectionals.

Many of Penn's best girl runners continued to stand out at the Regional level, with three of the top 10 runners being from Penn.

Mary Eubank continued her streak of domination, finishing first with a time of 18:50.

Julia Economou finished fifth with a time of 19:22, and Ellie Stabnick finished seventh at 19:49.

Breakout freshmen runners Ari Balinnang and Belle Rebolloso finished eleventh and twelfth at 20:04 and 20:05. Additionally freshman Gabby Smith finished seventeenth at 20:39

Abby Stevens closed the Penn girls' impressive performance with a time of 21:33.

Penn will now proceed to Semi-State to continue paving their path of domination.