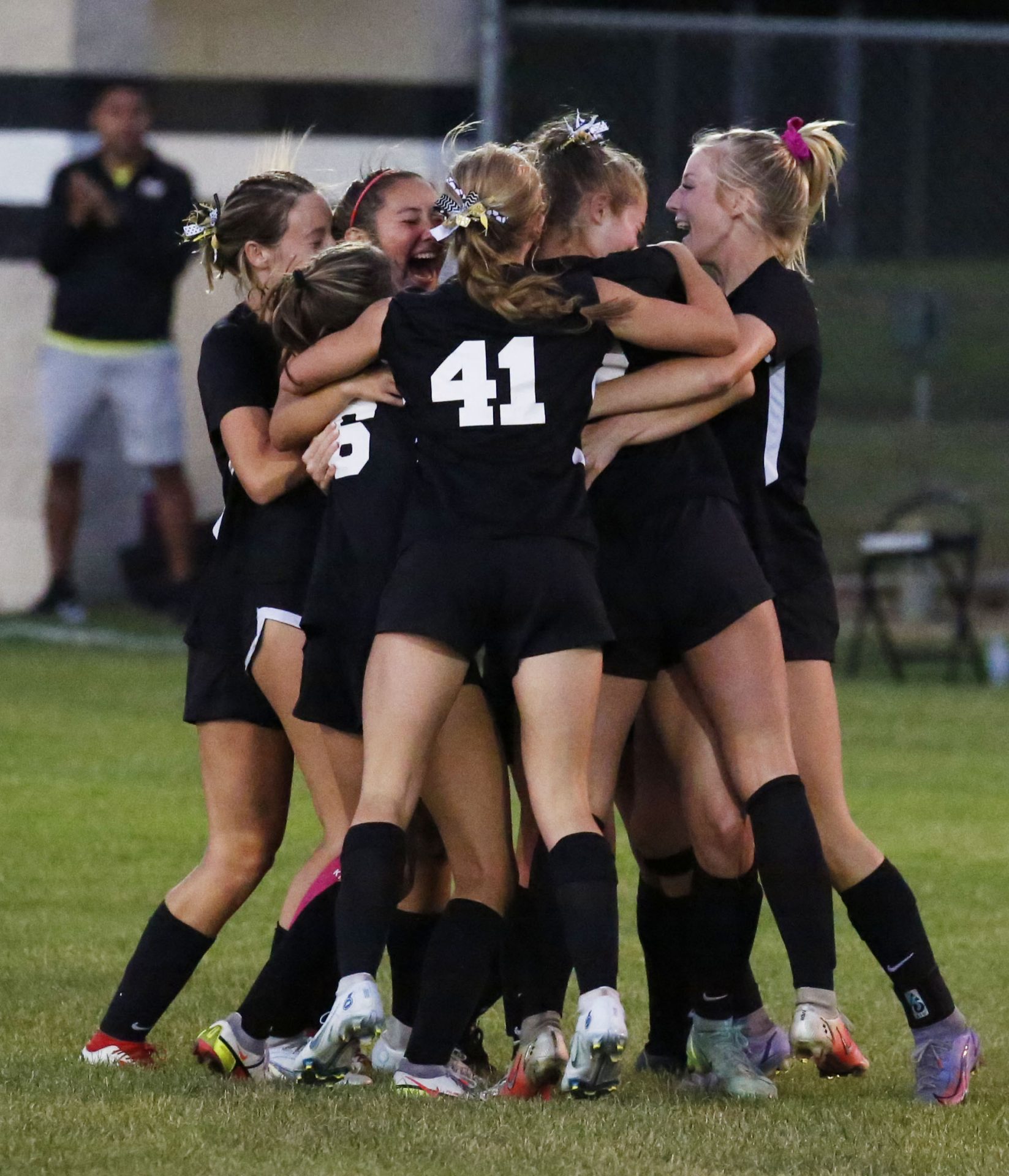 During the week of September 12-18 the Penn Girls Soccer program faced adversity and prevailed through varying conditions.
The week started off with senior night on Tuesday. PGS will be graduating 13 seniors from their program this coming spring.
The girls played under the lights against Adams at Lionshead Field Tuesday night. They ended their night with a solid 3-0 win over a talented Adams team.
Senior Jenny Keegan, Senior Sarah Tobin and Freshman Lexi Leader all had goals for the Kingsmen.
Thursday night PGS took on Warsaw at home. A tough fought game with an elite opponent. They fell 0-2, even with an impressive possessive game.
Saturday Varsity traveled to Canterbury's home fields to play homestead, the reigning state champions and a talented 1a team, Canterbury.
The team had a 3-2 loss to Homestead in the morning.
Zoya Turk and Quinn Marien smashed in the Kingsmen goals.
Later in the afternoon, Penn girls beat Canterbury 3-1.
The Kingsmen's goals were scored by Anika Gunther, Morgan Petty and Lexi Leader.