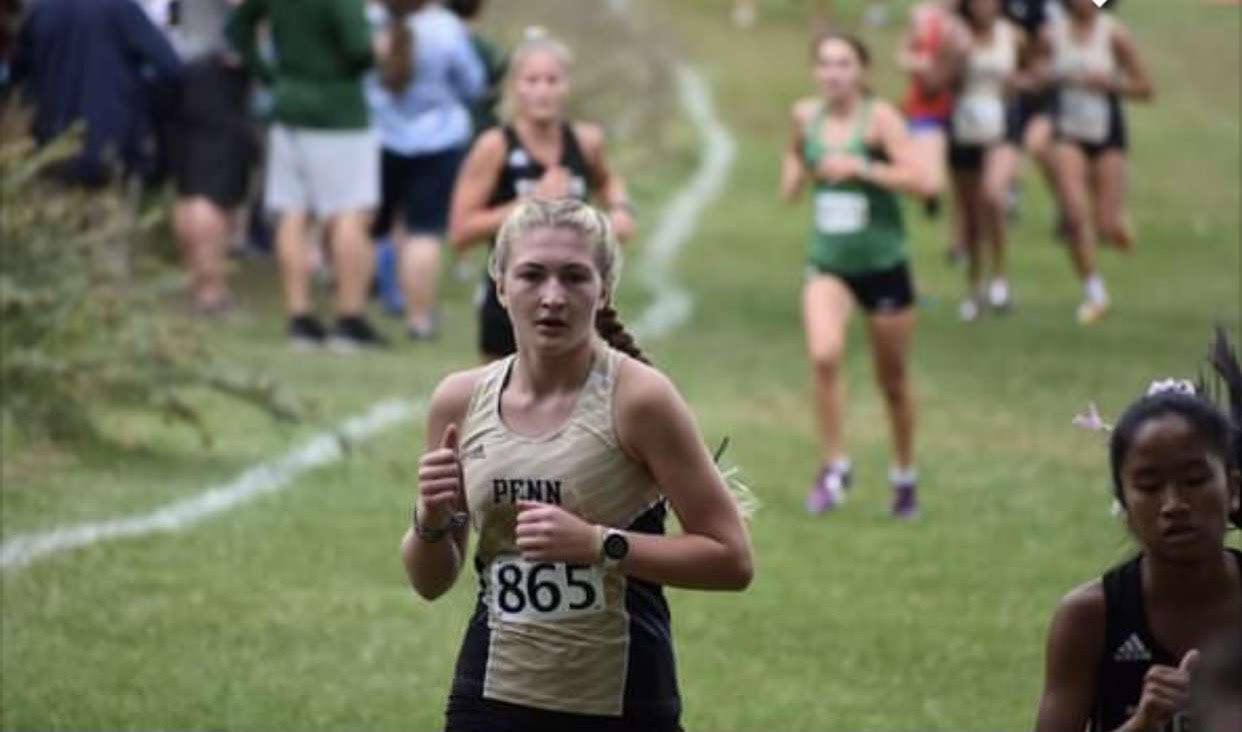 Kassidy Pentelow is a junior runner for the Penn Girls Cross Country Team. She's been running cross country ever since she was in elementary school and she's always been one of the better runners on the team.
How long have you been running cross country and what made you want to? 
"I have been running since I was in 6th grade but was road racing before 6th grade. And growing up I wanted to do cross country because I competed in triathlons and loved racing so I started just racing for fun then I tried cross country and loved it."
Throughout your cross country career, how has running in high school impacted your journey? 
"Running in high school has really affected me as a runner with great coaches, Coach Clements and Marlow they have always pushed me to improve in every way as a runner and person. And this team in high school are some of my closest friends, practice is always fun and running in high school has shaped me to become a better runner. By running with those who are faster than me and training to improve. High school cross country has also changed my work ethic, it has shown me when I put a lot of hard work into something then the results will be amazing."
What's your favorite part about your sport?
"My favorite part of cross country would be my team mates, meets, and pasta parties."
Any advice that you'd give to underclassmen who runs cross country?
"The advice I would give to an underclass men who runs would be to keep blushing beyond your limits to work hard and put in the effort and have fun."
What's your favorite meal or snack to eat before meets?
"Favorite meal before a meet is half a bagel and some eggs, with energy chews."